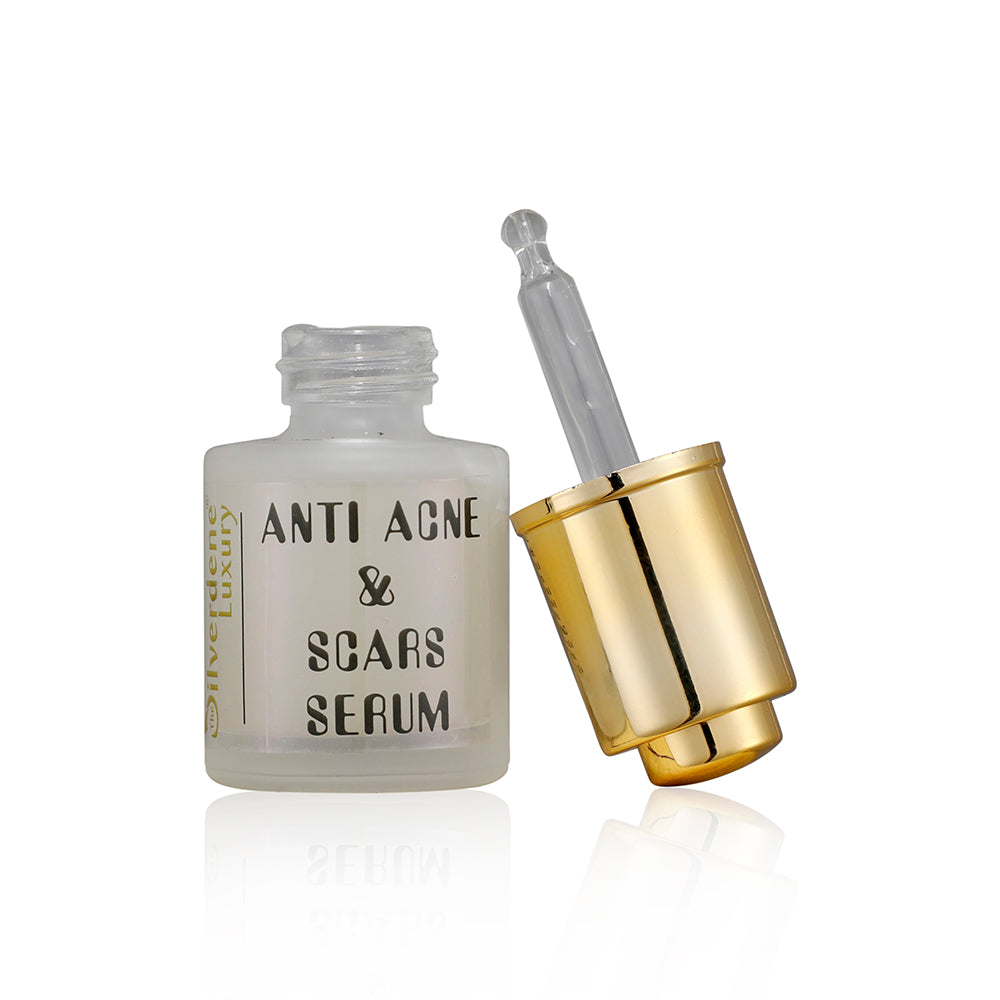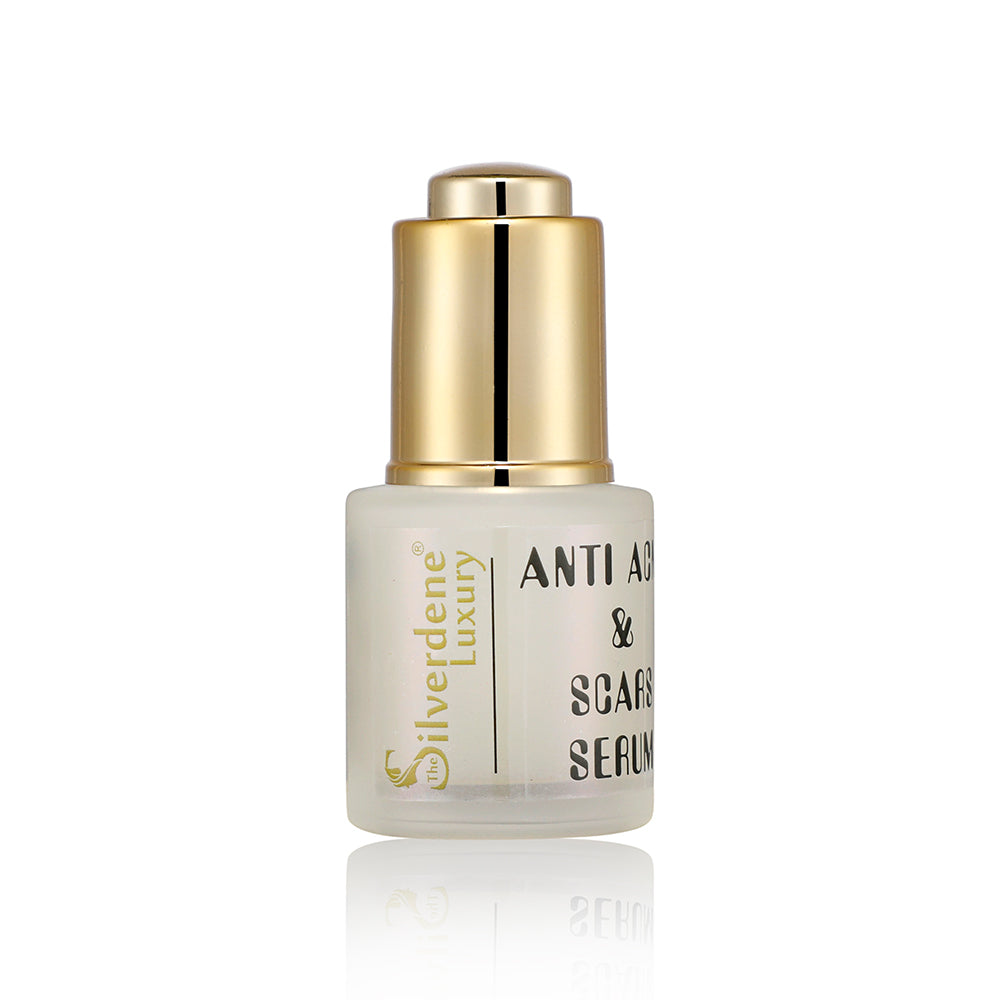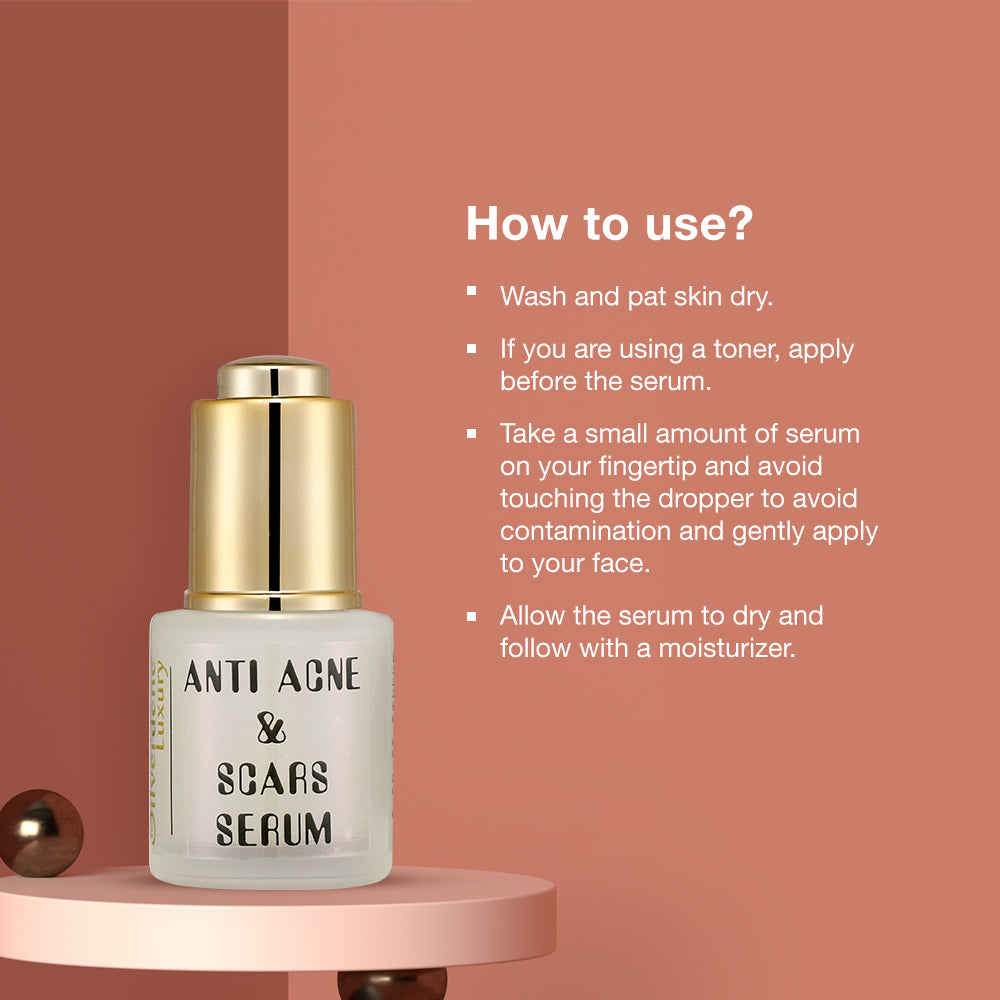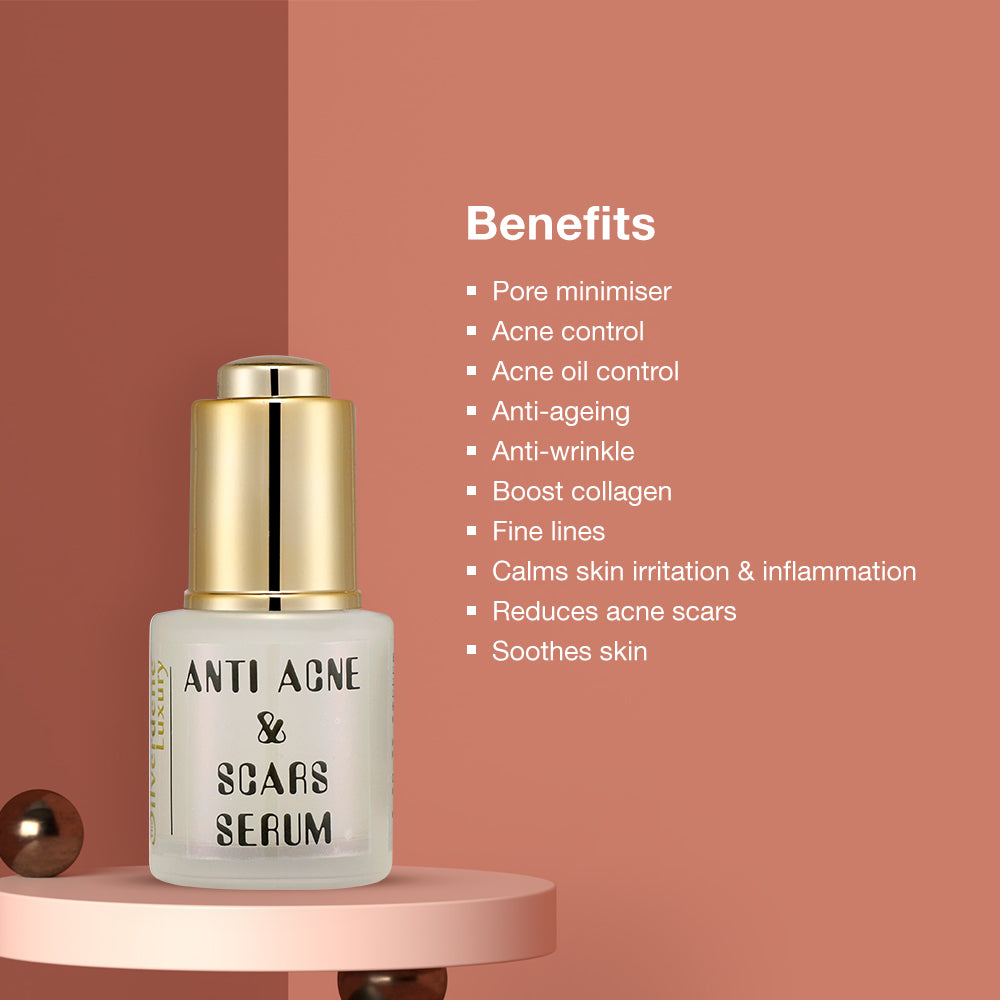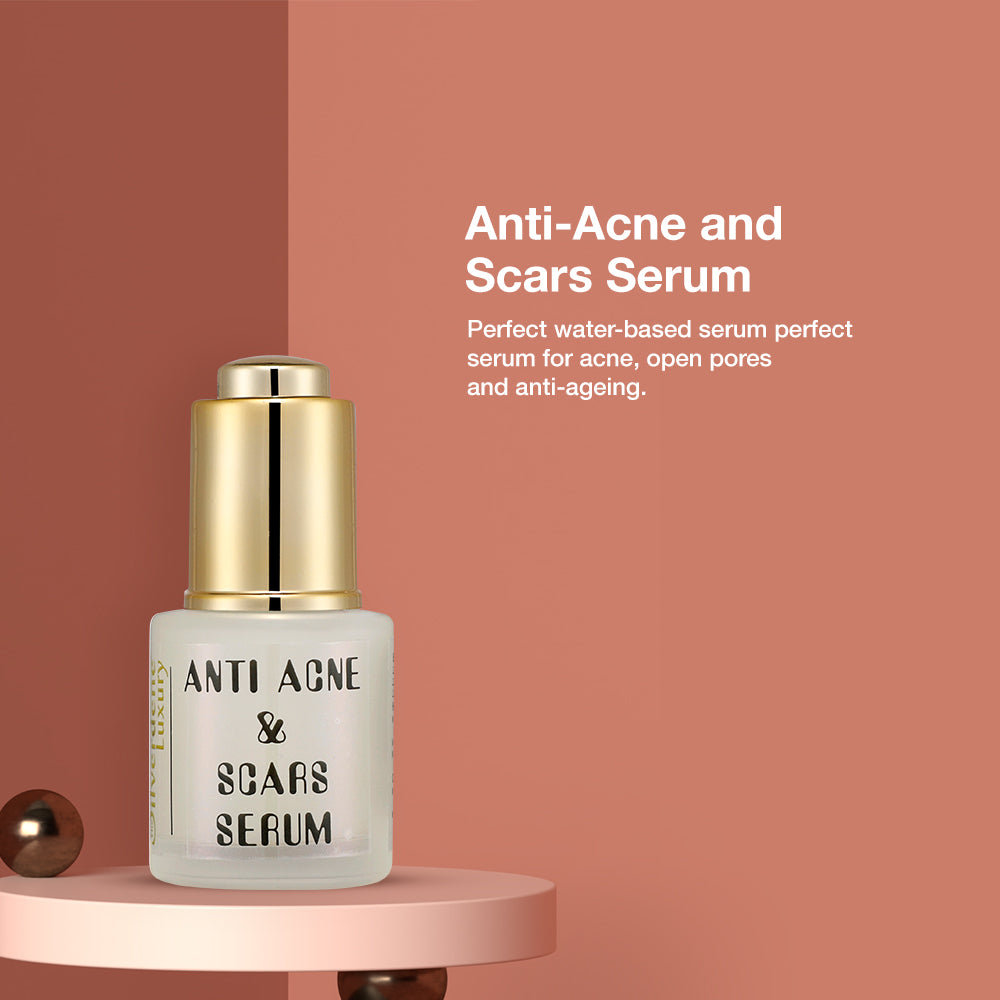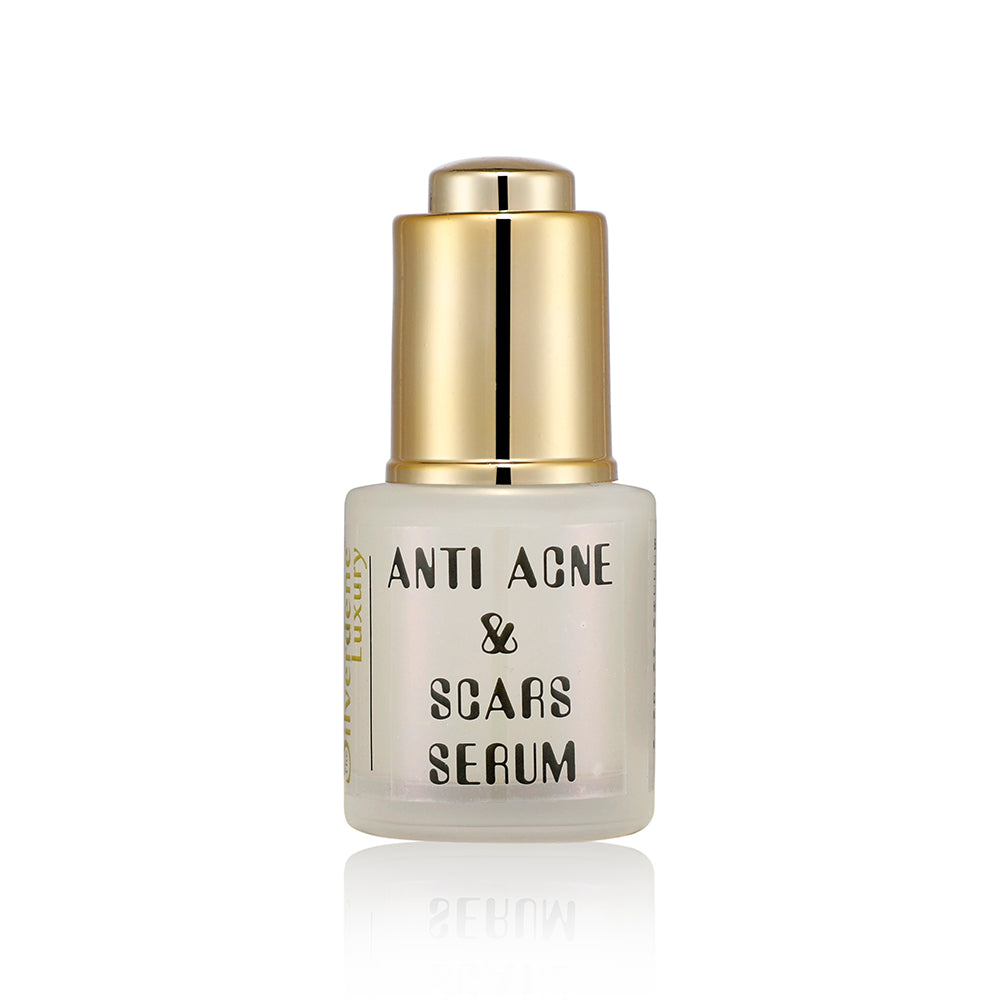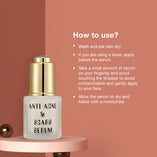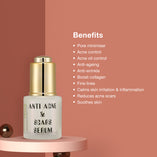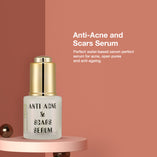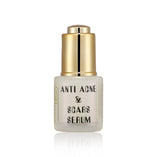 Anti Acne & Scars Serum
Save Rs. 289.90 (10%) off
inclusive of all taxes
Tax included.
Shipping
calculated at checkout.
100% Genuine products
Paraben Free
Sulphate Free
Good Quality
Description
Things to Know
Benefits
How to use?
FAQS
About Product
Description
Your professional skin Healer. No Acne – No problem
Perfect water-based serum perfect serum for acne, open pores and anti-ageing.
Is this for me?
For all skin type
Form & Texture
Water-based & non-sticky
How It Feels
Light weight serum with hydration with oil control
Things to Know
Soybean Fiber
As our bodies grow older, we produce less collagen; implementing soy products into your skincare routine is an easy and preventive step to help naturally increase collagen production
Adding soy products to your skin care regimen will give tired-looking skin a beauty boost!
Soy delivers a soothing sensation that calms the skin and is the perfect option for targeting fine lines and wrinkles, without risking the irritation that stronger chemical ingredients can cause.
It contains a highly purified fraction of HRGPs glycopeptides obtained from soya.
is gifted with a powerful and targeted efficacy on collagen I synthesis. It soothes the surface microrelief and reduces crow's feet wrinkles.

Tea Tree
To understand why, consider the four main contributors to the development of acne: inflammation, bacteria, hormones, and sebum, says Dr. Hooper. Tea tree oil has antibacterial and anti-inflammatory properties, so it addresses two of those main players.
Sugarcane Extract
An excellent source of AHAs, sugarcane juice helps reduce the accumulation of bacteria and oils in the pores, thereby preventing acne.
One more health benefit of sugarcane is that it helps delay the signs of ageing and keeps your skin young and supple. Rich in antioxidants and flavonoids, it prevents free radical damage and increases skin cell turnover.

Perfect water-based serum perfect serum for acne, open pores and anti-ageing.

Benefits
Benefits of the best serum for acne scars
Pore minimiser

Acne control

Acne oil control

Anti-ageing

Anti-wrinkle

Boost collagen

Fine lines

Calms skin irritation & inflammation

Reduces acne scars

Soothes skin
The anti-inflammatory effect of the main natural ingredients will stop bacterial growth in the skin pores.
Regularly using scar treatment serum

will result in the removal of scars.

The aging symptoms will reduce due to the nourishing effects of the anti-scar serum.
Your skin will feel supple and plump. Your facial skin age will also get a youthful lift.
Applying this serum for acne marks

makes it easier to comprehend daily.

Why wait then? Add this exceptional acne removal serum and our 100% natural dermatological-safe products at the best price. Get rid of acne and its scars easily.
How to use?
Wash and pat skin dry.

If you are using a toner, apply before the serum.

Take a small amount of serum on your fingertip and avoid touching the dropper to avoid contamination and gently apply to your face.

Allow the serum to dry and follow with a moisturizer.
FAQS
1. Can I use tomato face wash before applying anti-acne serum?
Ans: It is better if you use our natural tomato face wash. It will open the pores and let the serum settle down faster.
2. Is the skin whitening mask useful?
Ans: Using a skin whitening mask is useful to lighten your skin tone. Ensure you are not using it before or after the serum application time. Find a suitable time in a week to apply this mask.
3. Do serums work on acne scar creams?
Ans: Due to their potent active ingredients, serums may be the way to improve the appearance of acne scars.
4. Can Vitamin C treat acne scars?
Ans: Yes, Vitamin C cures acne scars by stimulating the manufacture of collagen, a protein responsible for the structure of your skin and essential for the rebuilding of healthy skin.
About Product
Get spotless and youthful facial skin with Acne Scar Serum
Time and again, acne scars worry us to the greatest extent. A small breakout freaks us out as it will leave a scar behind. Worry not, as Silverdene Luxury has developed an excellent solution for acne scars. Our exclusive acne scar serum formula will be the best bet for your problem.
This formula is suitable for all kinds of skin. It has a unique set of ingredients that will enable your skin to heal from the inside and remove all scars. It is a water-based formulation that will not cause oiliness and will not feel heavy either.
100% Natural Ingredients of Acne Scar Serum
We pledge to develop a natural formula to overcome your acne problems. Forget the hassles of using costly artificial cosmetics or any invasive procedure when you can easily get rid of acne and scars simultaneously. The product is completely paraben and sulphate free. 
Here is what you will find in this anti acne serum
The natural sugarcane extract will nourish the deep tissues under your facial skin. It contains Alpha Hydroxy Acids (AHAs), a natural set of antibacterial compounds that will free your skin pores from harmful bacteria. Its extract also offers oil-control features and keeps your skin supple. The sugarcane extract used in this anti-acne serum also has exceptional antioxidant properties to ward off the aging effects of free radicals.
It is a natural essential oil extracted from the tea tree. It has an exclusive antibacterial effect on your skin cells. It acts on the four major factors that cause acne: inflammation, bacterial growth, hormonal changes, and sebum oil production. Tea tree oil essentially controls the production of sebum oil, maintains the pore size, and adds anti-inflammatory properties to the formulation. It is a crucial ingredient for acne scar removal serum formula.
Perfectly blended in the formula, soybean fiber will boost collagen formation underneath the skin. Its deep-tissue penetrating feature will introduce the necessary protein and fat molecules for collagen production. Hence, this ingredient is ideal for reducing aging symptoms and giving your face a youthful lift.
How to apply acne scar removal serum?
Follow this simple process and learn how to apply the serum properly for better results
Wash your face with our exfoliating scrub for your face. Pat it dry.
If your beauty regime has a toner, apply it before you want to apply the anti-acne serum.
Take a small dab of acne scar serum on your fingertip without touching the tip of the dropper. Touching the tip will cause contamination, and the serum will not work with its proper efficiency.
Gently spread the serum on your entire face but don't rub. Simply apply and let it settle down.
Once the serum is absorbed, apply our rose yogurt face cream to moisturize your face.
Continue this process with our face serum for acne scars regularly, and watch how the texture of your facial skin changes.