Dermatologist Tested Skin Care Products in India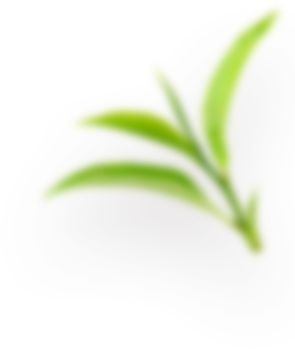 Only Brand To Have Designed For Indian Complexions
Luxurious Eternal Glow Exfoliating Scrub
Gives your Skin an Irresistible glow. An Exfoliating scrub is specially designed to keep in mind ultra-sensitive skin with Jojoba beats that are gentle and very effective as they are round and do not cause any harm to your skin. It makes your skin 2-3 shades brighten up instantly within 1 use. Dress your skin with the glow Is this for me? Suitable for all skin type How It Feels?Refreshing and tan free face with instant detox action  Things to Know It has red alga Palmaria palmata which efficiently controls the photoinduced pigmentation: the skin is uniform; the complexion is luminous and the pigment spots are attenuated. the favourite lightening and depigmenting care. CALAMINE CLAY Calamine Powder also helps to lighten dark spots on your skin, will keep healthy skin hydrated, acne-free, and will improve the complexion and texture of the skin. SANDALWOOD POWDER Sandalwood oil contains antioxidants that help maintain the buoyancy and structure of the skin cells. It also reduces dryness and replenishes the moisture in skin, increasing elasticity. Due to the rich antioxidant component, sandalwood can help prevent wrinkles by fighting free radical formation. Why do we use jojoba beads in a luxurious eternal glow?Jojoba beads are gentle, yet effective. Because they are completely round, they don't scratch like shells and other exfoliants can. Made with jojoba esters, jojoba beads are completely biodegradable and are a renewable resource. They provide the physical exfoliation component of our 2% Retinol Scrub, which gently buffs away surface debris without irritation or damage to the skin. The difference is that microbeads are not made from jojoba oil like jojoba beads. Instead, microbeads are plastic Benefits How can our exfoliating scrub for face benefit? Instant detoxification Natural skin purifier Soothes skin Unclog pores Remove acne oil Instantly brighten up skin Removes tan Pre makeup glow Helps In Removing Dead Skin Cells The primary advantage of using an exfoliating scrub for face is that it removes dead skin cells, irrespective of skin type. Dead skin cells cause your skin to appear dry and lifeless. These, too, clog the pores of your skin. Facial scrubs thoroughly exfoliate your skin and eliminate dead skin cells. Unclogs Skin Pores To keep the skin hydrated, the body naturally creates a natural oil called sebum. However, occasionally there is excessive production, and the surplus sebum oil is trapped in the pores of your skin. Acne outbreaks occur when the skin pores get blocked. Exfoliation eliminates sebum oil and unclogs pores on the skin. Reduces Acne Scar Facial washes also help reduce acne scars and dark spots on the skin. While they are not eliminated, they do grow lighter. Our exfoliating scrub for the face encourages the natural resurfacing of the skin. Scrubbing your face eliminates dead and damaged skin cells and allows the skin to regenerate. Shop for the Wide Collection of Face Scrub Products at The Silverdene Luxury At The Silverdene Luxury, we offer you a range of products under one roof. Some of the products are- Acne scar removal serum  Tomato face wash  Rose yogurt face cream Skin rejuvenation cream  Kesar face wash  Vitamin C cream for dry skin Each of our products is authentic, and we ensure to get them delivered at the best possible price in the shortest period. Do check our deals that will save your money. How to use? How to use our Luxurious Eternal Glow Pack with an exfoliating scrub? Luxurious eternal glow twice in a week To be stored in cool n dry place Apply - slather an even layer all over your face on a wet face Massage - jojoba beats will give you a scrubbing effect massage for 2 minutes. Relax - leave on for 3 minutes. Spray toner and massage for 30sec Rinse - wash off with lukewarm water with the help of a sponge Tap the layer all over your moist face to apply. Massage for 2 minutes; jojoba beads will provide a scouring effect. Allow 3 minutes for relaxation. Then 30 seconds of massage with toner. Rinse thoroughly with lukewarm water and a sponge. Ingredients Our luxurious eternal glow pack comes with multiple ingredients that can give a quick and natural result. It carries Palmaria palmitate, an alga that effectively controls photo-induced pigmentation: our skin's complexion is quite luminous, and the pigment spots are diminished. The most popular lightening and de-pigmenting treatment, Calamine Powder also helps lighten dark spots on your skin, keeps healthy skin nourished and acne-free, and improves skin tone and texture. Our exfoliating scrub for the face is certainly the best with natural ingredients. Sandalwood oil, another ingredient added to our scrub, includes antioxidants that aid in maintaining skin cell viability and structure. It also improves skin dryness and replaces skin hydration, enhancing suppleness. In addition, due to its high antioxidant content, sandalwood can help prevent wrinkles by combating free radical production. The use of Jojoba Beads Jojoba beads are both mild and effective. They do not scratch like shells, and other exfoliates because they are fully round. Jojoba beads, which are made from jojoba esters, are fully biodegradable and a renewable resource. They have a good contribution as a part of the physical exfoliation component of our 2% Retinol Scrub, which gently buffs away surface dirt without causing irritation or skin damage. FAQS 1. Is regular exfoliating good for the face? Ans: Exfoliation eliminates dead skin cells from the skin's outer layers. It aids in removing dry or dull skin, boosting blood flow, and brightening and enhancing your skin's overall appearance. 2. Will exfoliating lighten up your skin? Ans: Since melanin is expressed in keratinocytes, using physical and chemical exfoliates in your skincare routine will assist in lightening your skin faster. 3. Is scrubbing good for the face? Ans: When you use a face scrub, the granules scrape against your skin, removing the entire gunk from your pores. It also eliminates dead skin cells, smoothing and softening your skin. 4. Is it necessary to use Facewash after scrubbing? Ans: It is not that necessary to use Facewash after scrubbing. However, doing it will give you a better result. About Product Get a glowing skin with exfoliating scrub for face from The Silverdene Luxury When it comes to skincare, you will come across many products that claim to be the best in the market. However, specific products can give you the desired result to keep your skin glowing and pore-free. Exfoliating scrub for the face can help your face stay glowing. We at The Silverdene Luxury offer you a natural extract ingredient product, the luxurious eternal glow pack, that can give you the best glowing experience. A face scrub is a type of skincare product that exfoliates the skin. It aids in eliminating dead skin cells from the skin's surface, lowering the likelihood of clogged pores and acne breakouts. Scrubbing and exfoliation have been used since ancient times, and history shows that individuals employed something abrasive to exfoliate their skin. Our exfoliating scrub for face is carefully made with ultra-sensitive skin in mind, using Jojoba beads, giving a soft effect because they don't injure your skin. It quickly brightens your skin by 2-3 shades after only one usage.
MRP: ₹ 2,190.00 ₹ 1,971.00
Vitamin C Day Cream
Welcome skin whitening Provides rich hydration and helps reset naturally brighter looking skin. It helps promote the production of collagen and helps fight free radical damage, giving you naturally brighter looking skin. The lightweight texture quickly absorbs into the skin and intensely hydrates the skin. Is this for me? Suitable for normal to dry skin Form & Texture?Refreshing & cream base How It FeelsHydrating and light weight cream having spf30 Things to Know It contains a highly purified fraction of HRGPs glycopeptides obtained from soya which is gifted with a powerful and targeted efficacy on collagen I synthesis. It soothes the surface microrelief and reduces crow's feet wrinkles. Contributes to cell and tissue longevity. It has an active ingredient that improves the skin radiance of tired and intoxicated skin and limits the signs of ageing by smoothing microrelief and wrinkles. Protects from damage: The high amount of limonene helps protect your skin from damage inflicted by pollution, smoke, and sun rays. Improves the appearance of pores: The orange oil in it has an astringent effect on the skin that helps tighten pores and regulate sebum levels. Anti-Ageing Properties: Due to its antioxidant properties, orange oil can help slow down skin ageing by minimizing free radical damage. Reduces inflammation: The anti-inflammatory nature of this essential oil helps reduce redness and swellings. Improves Radiance: By boosting blood flow to the skin, orange oil helps deliver essential nutrients to the skin and thereby imparts a healthy glow. Deodorizes skin: The uplifting, pleasant aroma of orange essential oil can help neutralize bad body odour. Increases clarity: orange oil can help improve skin clarity and even out skin tone by reducing blemishes. Promotes wound healing: Due to its high antioxidant content, this oil can help support healthy collagen production for healing wounds faster. It also helps prevent wounds from getting septic with its antimicrobial effect. Benefits How can our Vitamin C day cream benefit you? Detoxification Skin whitening & brightening Wrinkle reduction Collagen booster Protects from damage caused by Sun-rays, pollution & smoke. Reduces inflammation Anti-ageing Protecting from Damage: The high concentration of limonene protects your skin from pollution, UV rays, and smoke. So the next time you apply the vitamin c face cream and step out of your home, you don't have to worry about the same. No More Pores: It contains orange oil, which has an astringent effect on dry and oily skin, helping to constrict pores and regulate sebum levels. Furthermore, because of its antioxidant characteristics, orange oil can help slow skin aging by reducing free radical damage. These features make our skin care products online the best compared to others. Improved Radiance: Orange oil helps give critical nutrients to the skin and imparts a healthy shine by increasing blood flow to the skin. Deodorizes skin: The uplifting, pleasant aroma of orange essential oil helps eliminate undesirable body odors. Helps in Healing Wounds: Due to its high antioxidant concentration, extract oil can aid in the synthesis of healthy collagen, which aids in the healing of wounds. In addition, its antibacterial action also aids in the prevention of septic wounds. How to use? How to Use Vitamin C Face Cream? Wash your face with our facewash Tone it with our toner let it absorb it in the skin. Apply an appropriate amount of vitamin C Day Cream and you are ready to go. Our vitamin C cream for skin whitening is easy to apply on a daily basis. Below are the steps: Wash your face using our Facewash for a few minutes. Tone your face using our toner so it can absorb well into the skin. Apply this vitamin C day cream and then step out. Buy The Best Vitamin C Skin Cream from Silverdene Luxury Purchasing vitamin C cream for skin whitening becomes more pleasurable when product prices are fair. When you purchase skin whitening products from us, you can compare the pricing of other companies' products and then select the best product that meets all of your needs. Silver Dene Luxury allows you to purchase the highest-rated skin-lightening solutions at affordable costs. With just a few clicks, you can access hundreds of top skin-lightening products on our platform. Why Choose Our Online Beauty Products? 100% Genuine Products: We only sell 100% genuine products created with natural extracts. To maintain quality, we ensure no harmful chemicals, and each product undergoes a test. Wider Products: We offer a wide range of products to meet various demands, budgets, and skin types. From exfoliating scrub for the face to 24k gold face serum and skin whitening mask. We offer skin-lightening products for men as well as women. On our website, you will find wrinkle treatment goods, acne treatment products, anti-aging treatment products, and skin-lightening items. To summarize, we are the one-stop shop for all of your beauty requirements. Ingredients Along with extracts of vitamin C elements, our vitamin C cream for skin whitening comprises a highly purified small fraction of HRGPs glycopeptides derived from soya, having a powerful effect on collagen synthesis. It minimizes crow's feet wrinkles and calms the surface micro-relief. Furthermore, it contributes to the lifespan of cells and tissues. FAQS 1. What results can I expect from the Vitamin C skin cream? Ans: Silver Dene Luxury's vitamin C cram for skin is perfect for oily and dry skin. If you have damaged cells or pores, then our cream helps repair the same. The cream will help in toning up and protecting against UV rays. 2. What are the ingredients in your skin cream? Ans: Our products include natural extract oils. Besides, it provides substantial hydration and helps to restore naturally brighter-looking skin. It promotes collagen formation and fights free radical damage, resulting in naturally brighter skin. The lightweight texture instantly dissolves into the skin and moisturizes it intensely. 3. What are the uses of Silver Dene Luxury Vitamin C Face Cream? Ans: Our Vitamin C face cream offers multiple benefits for all types of skin. It helps restore the natural radiance, treats pores, improves skin color, eliminates dark spots, and has other benefits. 4. Is it suitable for dry skin? Ans: Yes, our skin cream offers benefits for both dry and oily skin. So you can apply accordingly. About Product When it comes to treating your skin problem, different methods guarantee to give a better result. Vitamin C is one of them, showing magical skin results. Creams that contain vitamin C can help overcome skin problems, enhance immunity, and protect against cancer and other issues. We at Silverdene Luxury offer the best quality Vitamin C cream for skin whitening available at the best price. Vitamin C is present in our skin. However, the availability is lower due to heavy exposure to pollution and UV rays, resulting in skin issues. Applying Vitamin C day cream to the skin will work.  If you have an oily or dry face and pimples, then the vitamin C skin rejuvenation cream from Silverdene luxury will work best in all senses. It repairs the entire skin and boosts collagen production. Moreover, it further reduces acne and dark spots on the skin. Our Vitamin C cream for dry skin is perfect for all seasons.
MRP: ₹ 1,399.00 ₹ 1,259.10
PARABEN
FREE
CRUELTY
FREE
CLINICALLY
TESTED
ARTIFICIAL
FRAGRANCE FREE
DERMATOLOGIST
TESTED