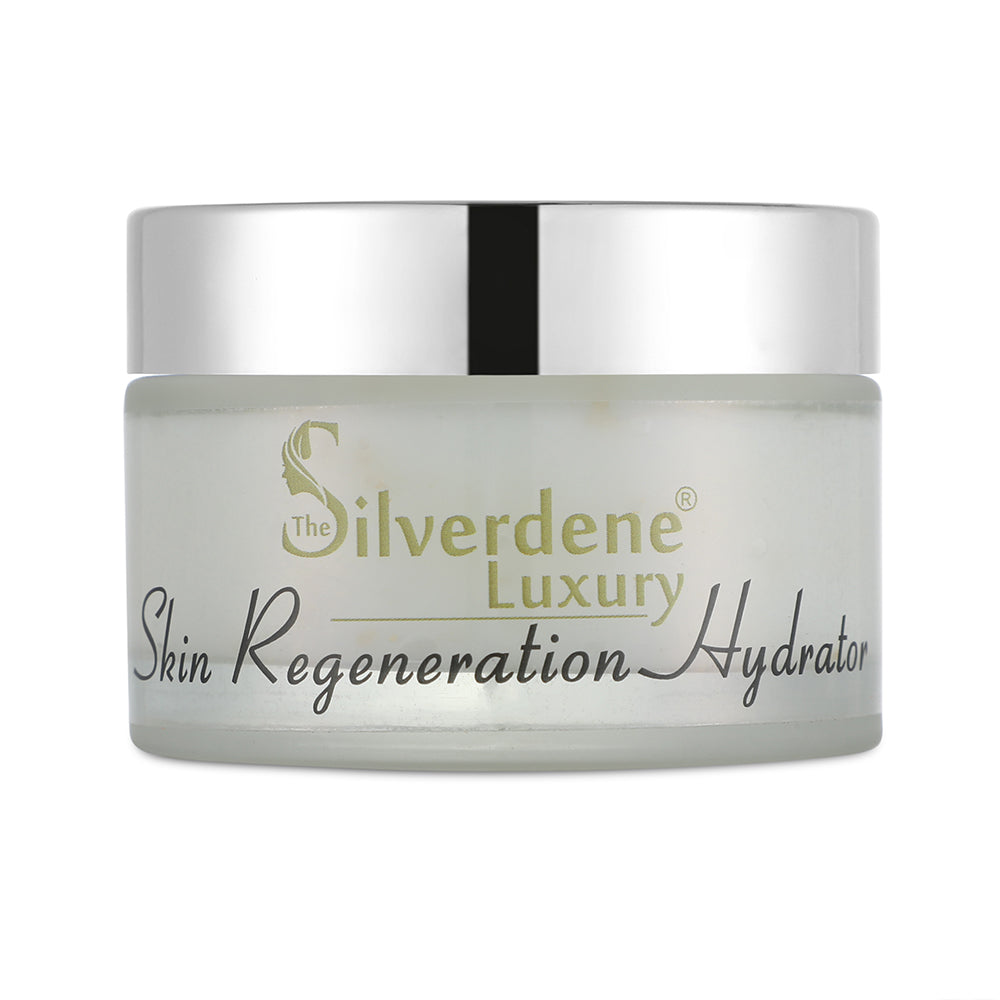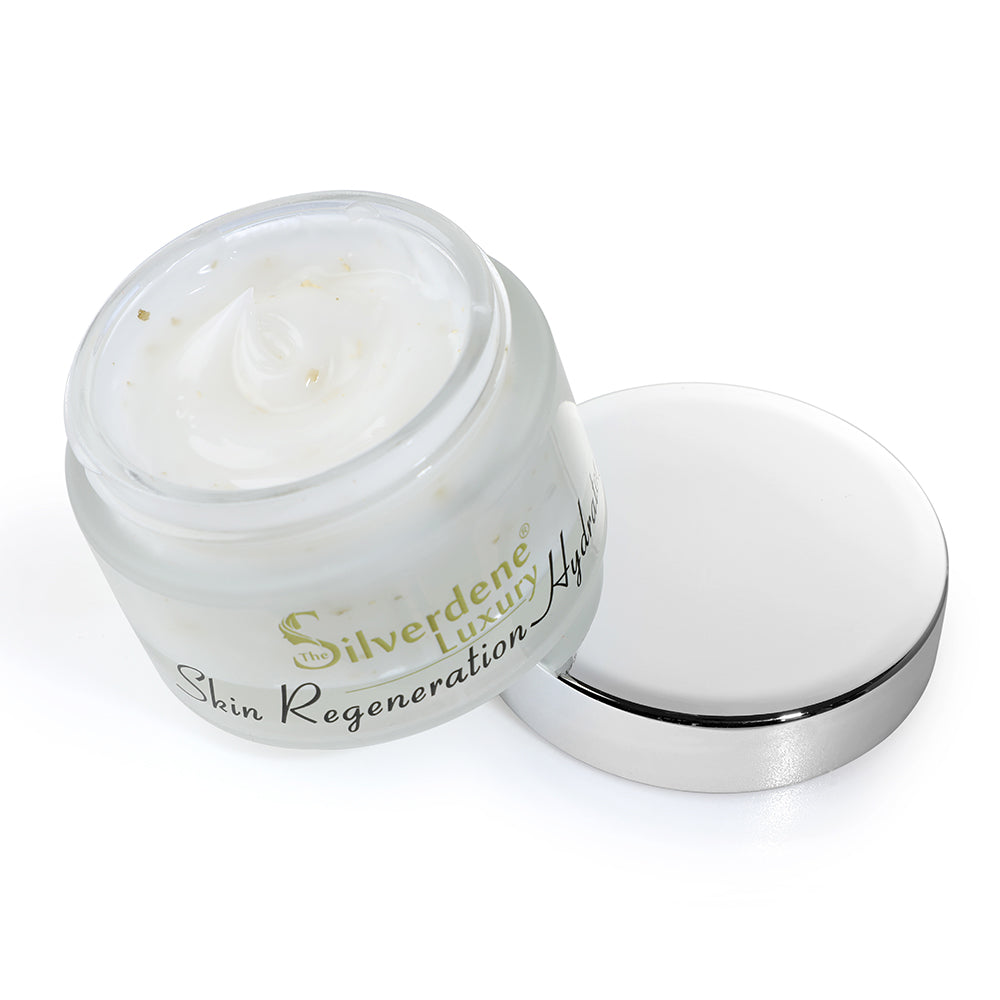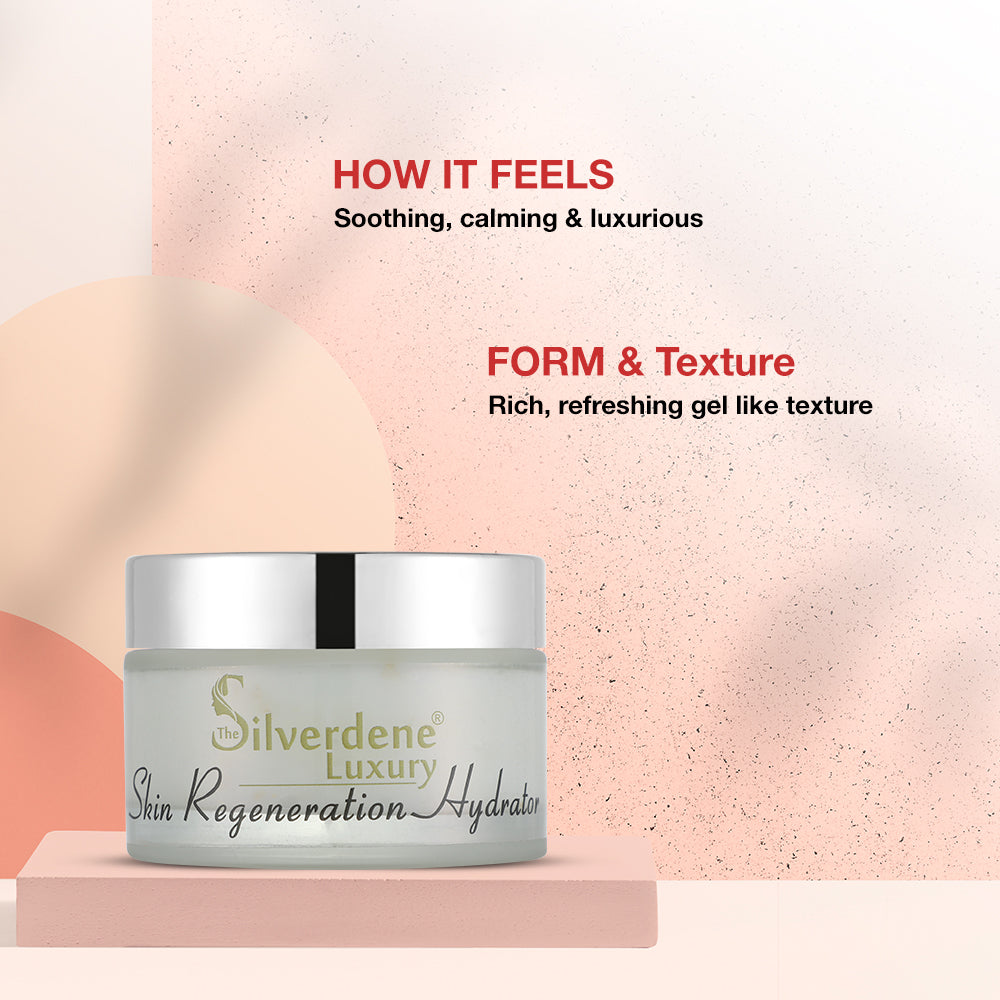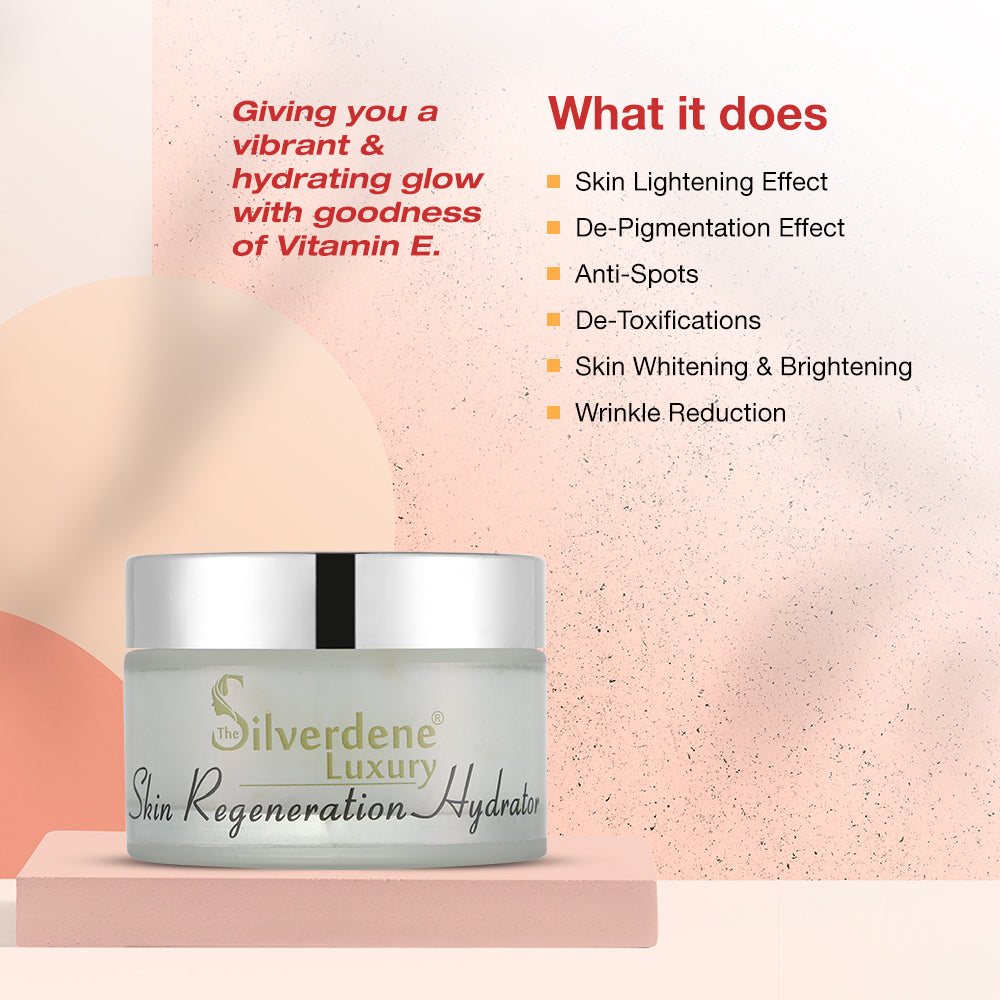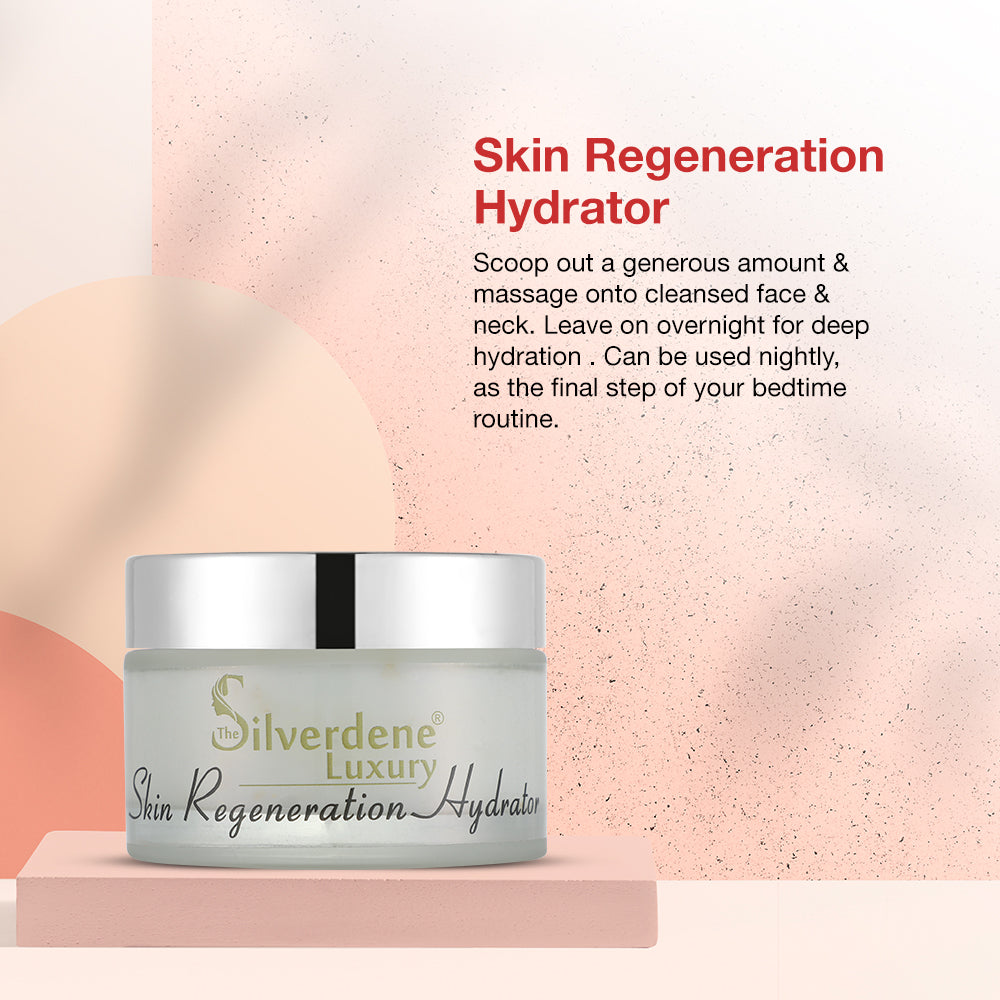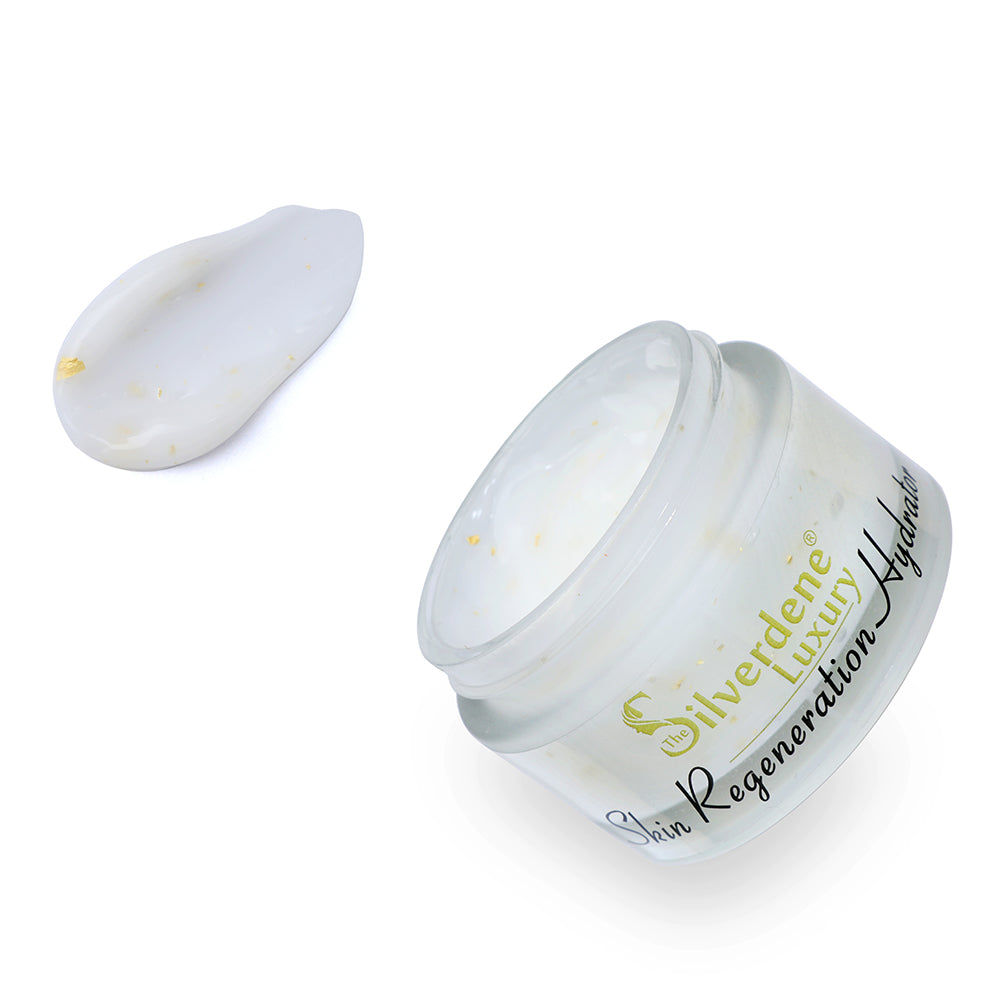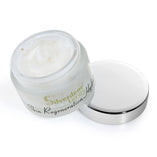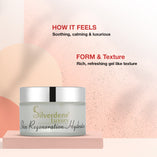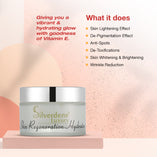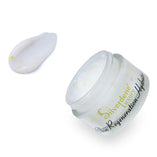 Skin Regeneration Hydrator
Save Rs. 185.00 (10%) off
inclusive of all taxes
🏷️ Extra 15% Off Using Code GET15
Tax included.
Shipping
calculated at checkout.
100% Genuine products
Paraben Free
Sulphate Free
Good Quality
Description
Things to Know
Benefits
Ingredients
How to use?
FAQs
About Product
Description
Have the skin of twenty forever.
It's time to feel the real softness with the Skin Regeneration Hydrator.
Don't just erase your wrinkle; erase your stress too.
Gives your skin a smoother texture and reduces visible fine lines and wrinkles
Is this for me?
Suitable for Oily to normal skin type
We do not recommend this to extra dry skin and those who have acne prone skin.
Form & Texture?
Rich, refreshing gel like texture
How It Feels?
Soothing, calming & luxurious
Things to Know
Skin regeneration hydrator helps by strengthening this detoxifying cell system, it minimizes the accumulation of lipofuscin aggregates and thereby contributes to cell and tissue longevity. It has a Yeast (Candida saitoana) ingredient that improves the skin radiance of tired and intoxicated skin and limits the signs of ageing by smoothing microrelief and wrinkles. Skin regeneration hydrator is the favourite.
Benefits
The Benefits of Using Skin Regeneration Hydrator
✅ Skin Lightening Effect
✅ De-Pigmentation Effect
✅ Anti-Spots
✅ De-Toxifications
✅ Skin Whitening & Brightening
✅ Wrinkle Reduction
Ingredients
Ingredients in 100% Natural Skin Regeneration Cream
Our luxurious skin rejuvenation cream is made of the latest natural ingredients suitable for facial skin cells. Research suggests that these ingredients are perfect for boosting tissue health. We have incorporated ingredients directly extracted from natural sources to ensure that your facial skin gets the right nourishment throughout the day.
It is free from parabens and sulfates and has only natural ingredients for better results. The formula detoxifies skin cells by reducing the formation and accumulation of lipofuscin. The formulation comprises a yeast species named Candida Saitoana for detoxification and skin radiance.
Our prime aim is to offer the best-in-class skin regeneration hydrator so that you can keep your facial skin plump and hydrated all the time. This cream will deliver and restore the amount of moisture your facial skin cells have lost over the day.
How to use?
Wash your face with our facewash
Tone it with our toner let it absorb it in the skin.
Apply a night serum recommended to you as per your skin and let it absorb
Apply an appropriate amount of Skin regeneration hydrator and have a nice sleep.
FAQs
1. Who cannot use skin regeneration cream?
Ans: Dry and acne-prone skin is not appropriate for the application of this cream. It is ideal for moderate to oily skin types. 
2. Will this cream make my facial skin stress-free?
Ans: The quick-absorbing formula will surely calm down your skin cells. It helps in the regeneration of cells and reduces the aging symptoms faster.
3. Do your skin rejuvenation cream carry natural ingredients?
Ans: Yes, we don't use harmful chemicals in our creams. So you can apply it easily.
4. Will the product be delivered on time?
Ans: We ensure that your ordered products get delivered within the stipulated time.
About Product
Look younger with silverdene luxury's skin regeneration cream
Your facial skin is the only part of your body that remains exposed to the sun's rays and pollution throughout the day. It also goes through an elaborate beauty routine. Applying cosmetics and wearing them for long hours can cause a lot of harm. The biggest drawback is the aging of cells in the facial skin tissues. Worry not, as Silverdene Luxury has got you covered.
Our exceptional formulation of Skin Regeneration Cream will nourish your facial skin cells and will make you look younger than before. This cream has been formulated to bridge the gap of nourishment that facial skin tissues do not get. It also ensures that your facial skin becomes strong enough to tolerate the impact of sun rays and pollution.