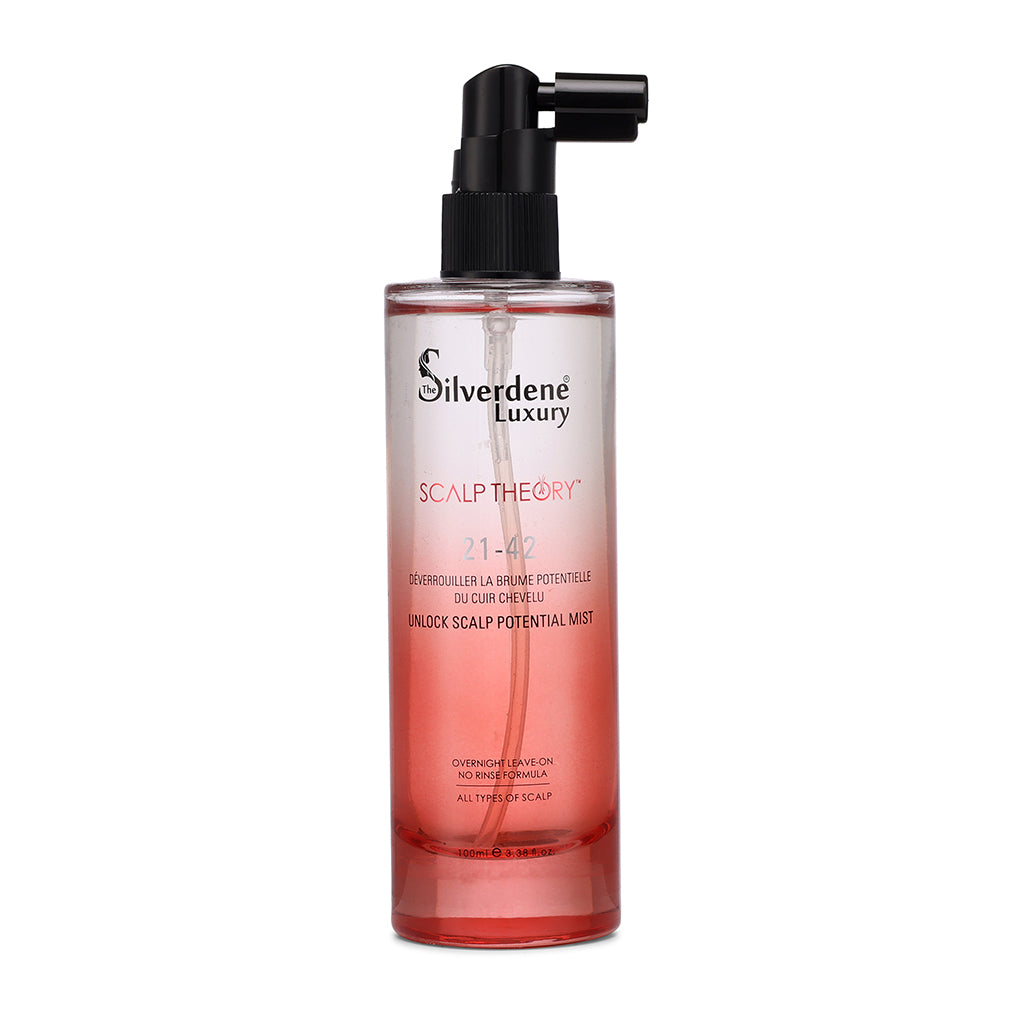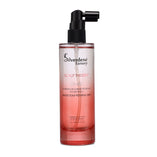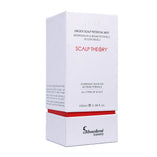 Scalp Theory Unlock Scalp potential Mist
Save Rs. 299.90 (10%) off
inclusive of all taxes
Tax included.
Shipping
calculated at checkout.
100% Genuine products
Paraben Free
Sulphate Free
Good Quality
Description
Ingredients
Key Highlights
How to use
Description
Introducing our Healthy Scalp Care Mist, specially formulated with nourishing ingredients to help maintain a healthy scalp. Infused with Ylang Ylang Oil and Ginger Extract, this mist works to soothe and moisturize the scalp, while Lactic Acid gently exfoliates to remove impurities. Eucalyptus Oil provides a refreshing sensation, leaving the scalp feeling invigorated. Use regularly to promote healthy hair growth and reduce itchiness and dryness. Perfect for all hair types, this mist is a must-have addition to your hair care routine.
Ingredients
D.M Water, Polysorbate 20, Glycerin, Yang Yang Essential Oil, Caprylyl Glycol, Panthenol, Tocopherol Acetate, Tea Tree Oil, Disodium Edta, Citric Acid, Mentha Piperita (Peppermint) Oil, Lactic Acid, Eucalyptus Globulus Leaf Oil. Simmondsia Chinensis (Jojobal Seed Oil, Rubus Fruticosus Fruit Extract, Licorice Root Extract. Propylene Glyco, Zingiber Officinale (Ginger) Root Extract, Phenoxyethanol.
Key Highlights
Aids in daily managing flake-prone scalps.
Alleviate scalp irritation, redness, and inflammation within Ist week of usage.
Helps to nourish the scalp, promoting a healthy environment for hair growth.
Provides a gentle and refreshing sensation. offering relief to a sensitive or irritated scalp.
How to use
Apply evenly on dry or towel-dried scalp, section by section.
Do not rinse
Use once daily (in the morning or before going to bed) during a 3 weeks period. in case it comes in contact with the eyes, rinse immediately.