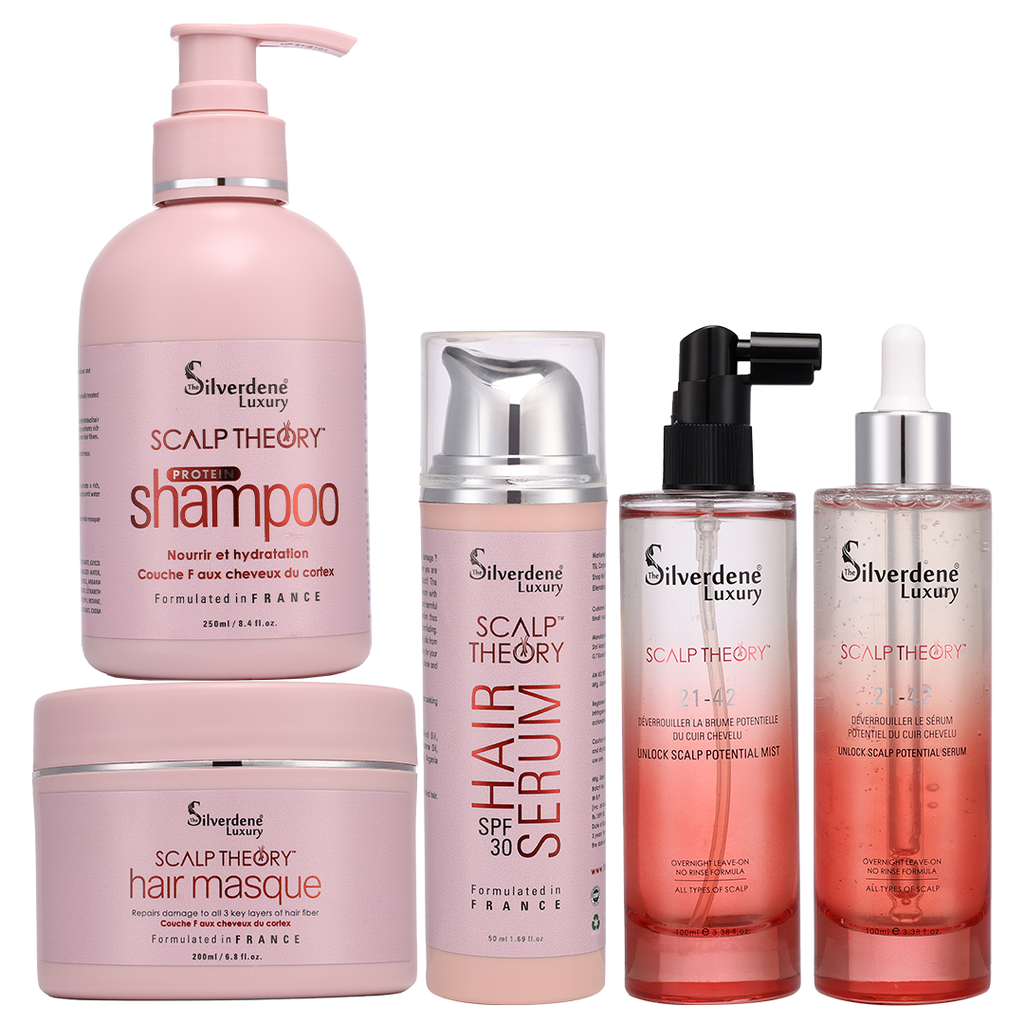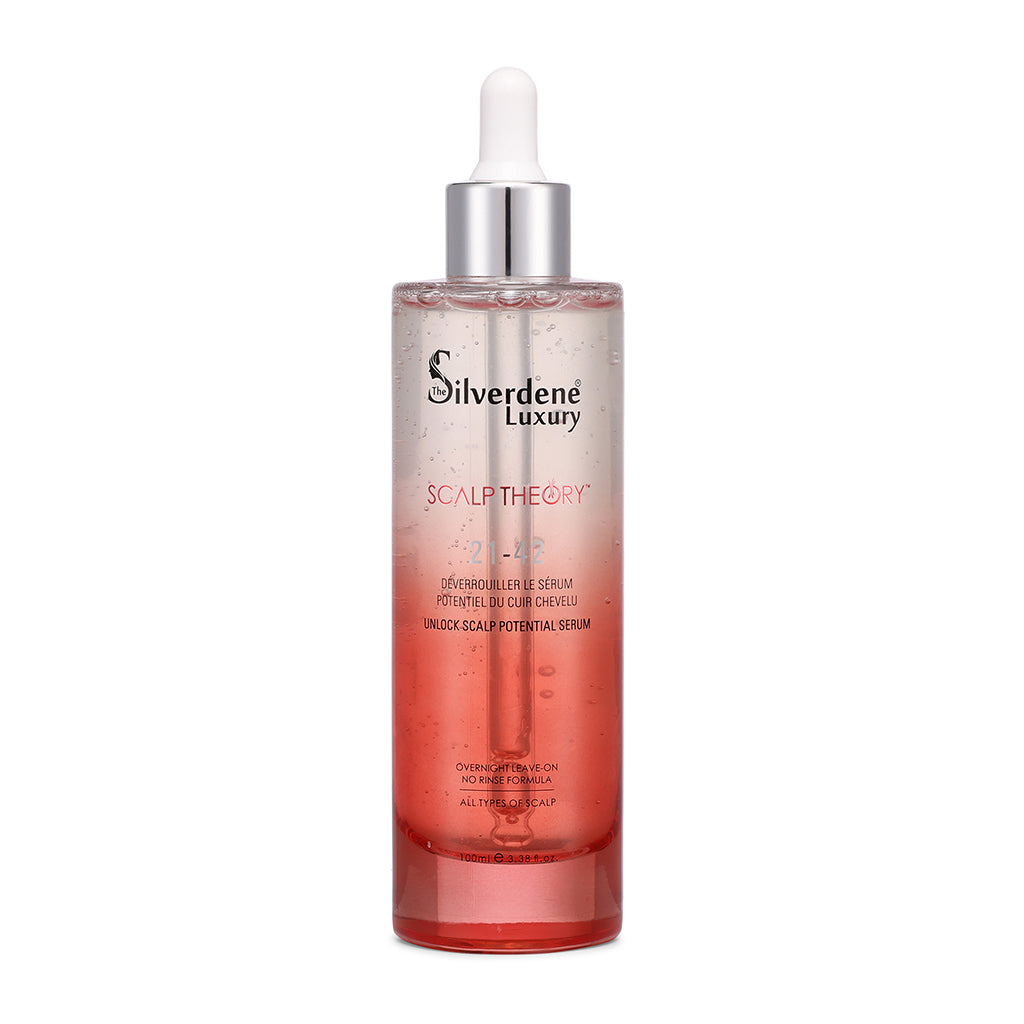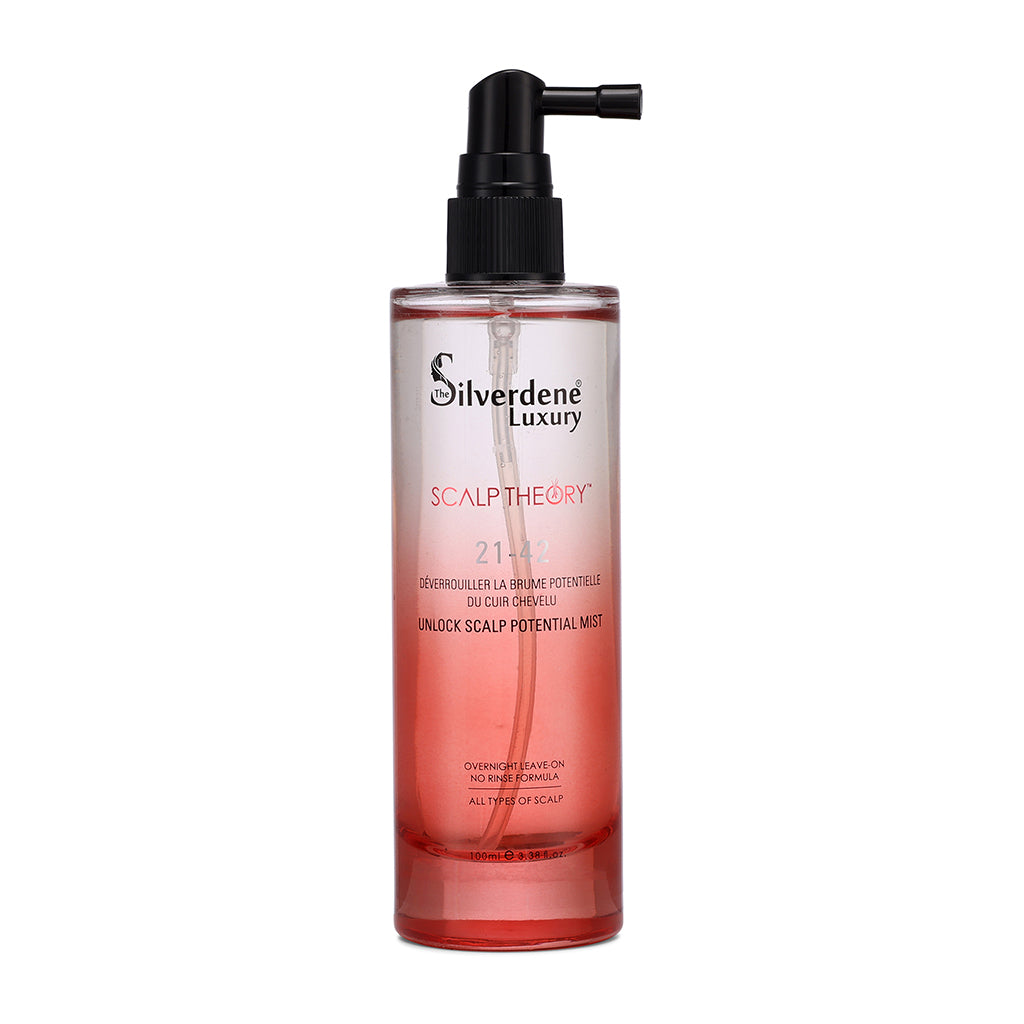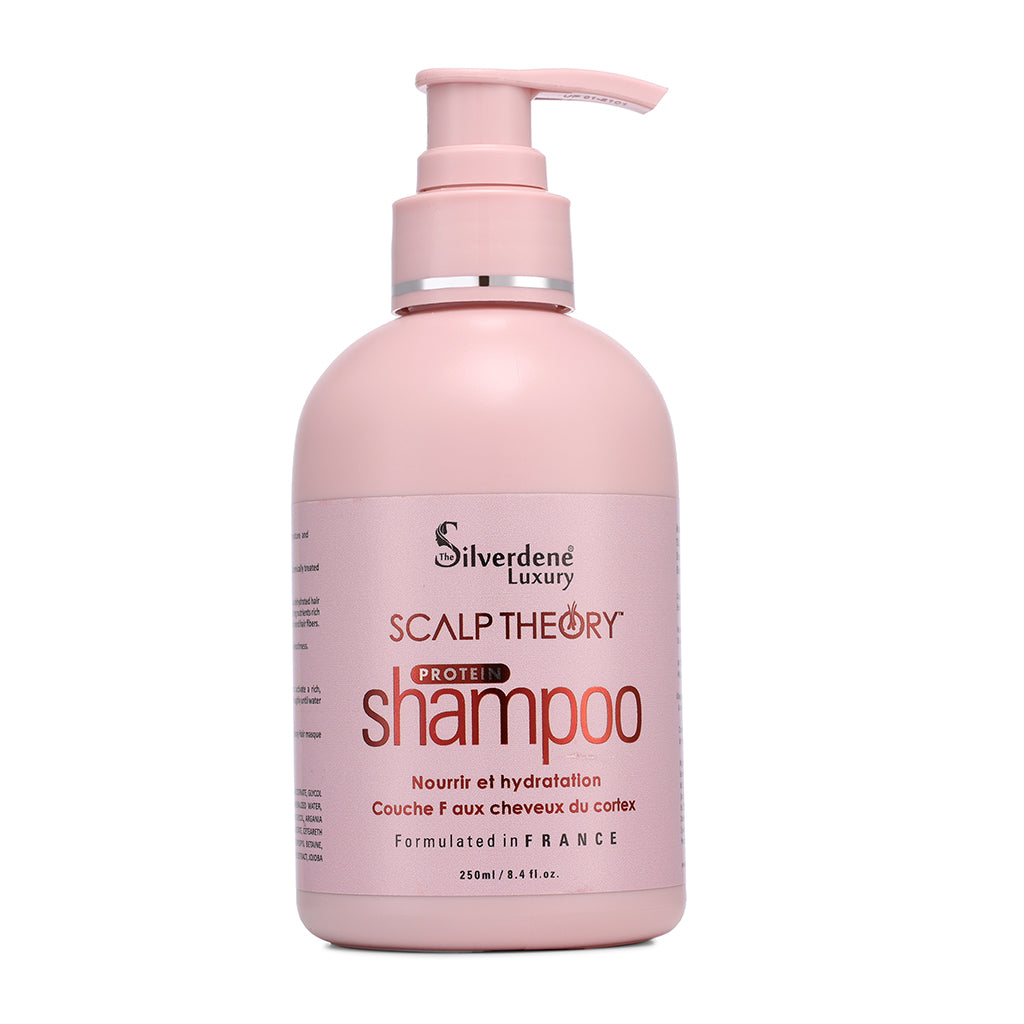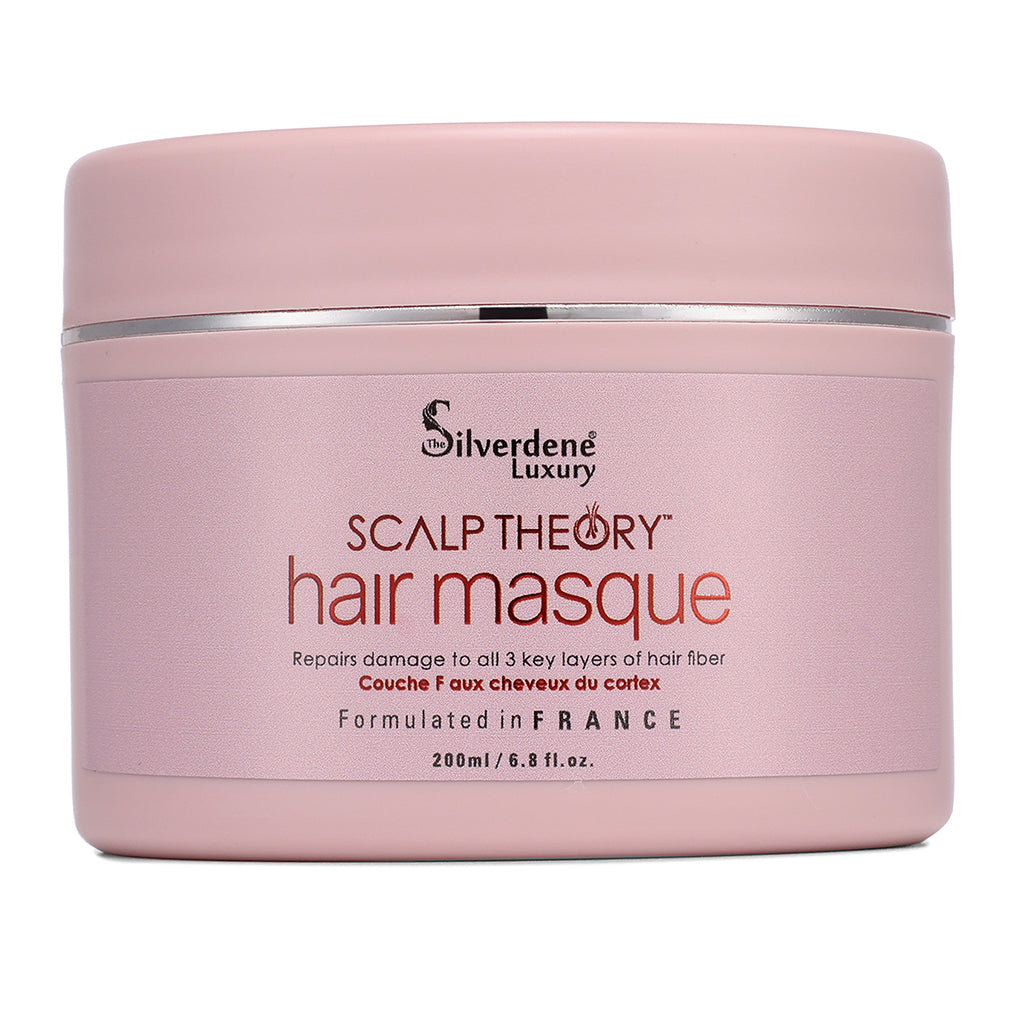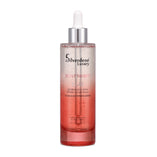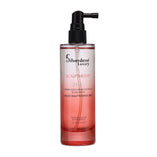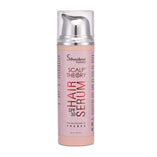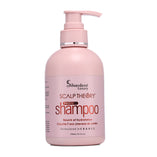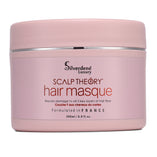 Scalp Theory Full Protein Hair Range Combo
Rs 9,761.40
MRP 10,846.00
Save Rs. 1,084.60 (10%) off
inclusive of all taxes
Tax included.
Shipping
calculated at checkout.
100% Genuine products
Paraben Free
Sulphate Free
Good Quality
Description
Scalp Theory Unlock potential Scalp Mist
Introducing our Healthy Scalp Care Mist, specially formulated with nourishing ingredients to help maintain a healthy scalp. Infused with Ylang Ylang Oil and Ginger Extract, this mist works to soothe and moisturize the scalp, while Lactic Acid gently exfoliates to remove impurities. Eucalyptus Oil provides a refreshing sensation, leaving the scalp feeling invigorated. Use regularly to promote healthy hair growth and reduce itchiness and dryness. Perfect for all hair types, this mist is a must-have addition to your hair care routine.

Scalp Theory Unlock Scalp Potential Serum
Say hello to your new secret weapon for healthy and nourished scalp: our Invigorating Scalp Serum!

Not only does our Invigorating Scalp Nourishing Serum promote healthy hair growth, but it also boasts itch-free, flakes-free, and scalp-calming properties! The Tropaeolum Majus, Watercress, and Dandelion Extract work together to reduce irritation and inflammation on the scalp, providing relief from discomfort and itchiness. The Fermented Rice Water and Hydrolyzed Soy Protein add a dose of hydration and nourishment to reduce flakes and promote healthier, stronger hair. Say goodbye to scalp woes and hello to healthy, happy hair with this nourishing serum.
Scalp Theory Hair Masque
The Silverdene Luxury Scalp Theory Masque is rich intensive treatment that strengthens and mulplied bonds, and instantly transforms hair leaving it visibly healthier, sore and shinier aer just 1 use. Detangles and leaves hair manageable, reviving protein complex brings weak hair back to life. Targets 3 layers of hair, intensely repairing with 2x more buer and oils. Ideal for all textures of medium to thick hair.

Scalp Theory Hair Serum
Want to protect your hair from sun damage ? Need some sos for your hair ? Then you are about to choose the right product! The Silverdene Luxury scalp theory serum with SPF30 gives complete protection from harmful rays of the sun on every application thus preventing your natural hair colour from fading. Infused with nurturing and enriching oils from around the world, creates liquid luxury for your precious hair giving you all dazzling shine and glossy finish.

Scalp Theory Protein Shampoo
The Silverdene luxury scalp theory Hydrating hair protein shampoo that restores moisture and nourishes each strand without weighing your hair down .
It is a gentle cleansing, moisturising, repairing formula that infuses dehydrated hair with antioxidants of macadamia nut oil and argan oil and replenishing nutrients rich in vitamin A and E from hydrolyzed soy protein will strengthen and mend hair fibers. It increases hair's ability to hold moisture while adding shine and smoothness.

Detangles, revitalizes and restructure even the most fragile and chemically treated hair.