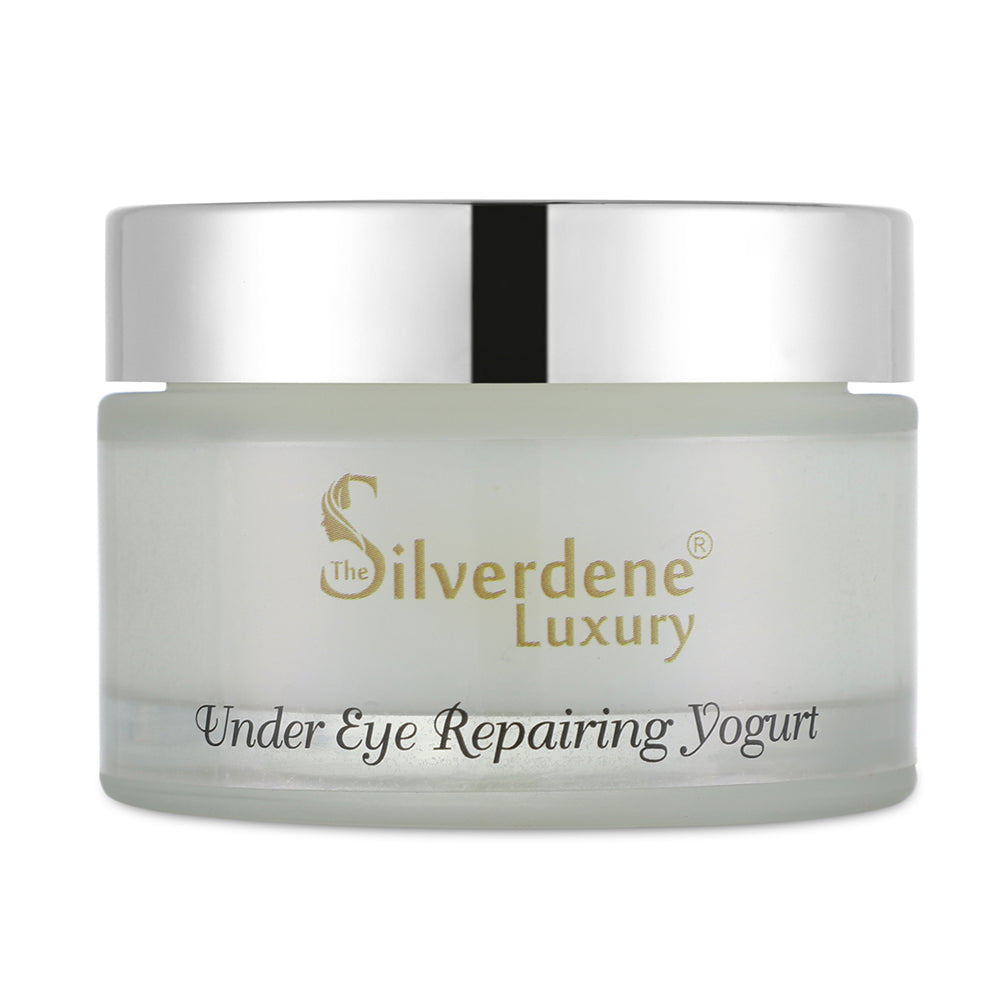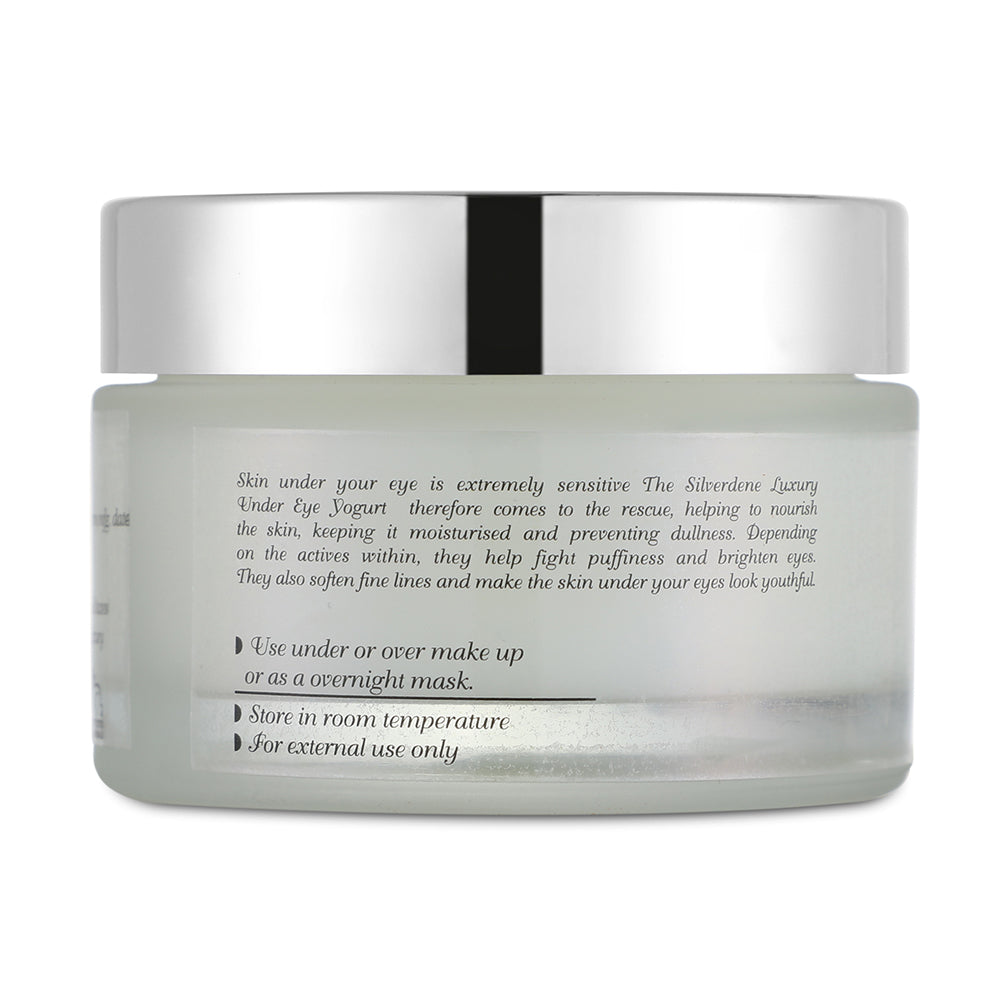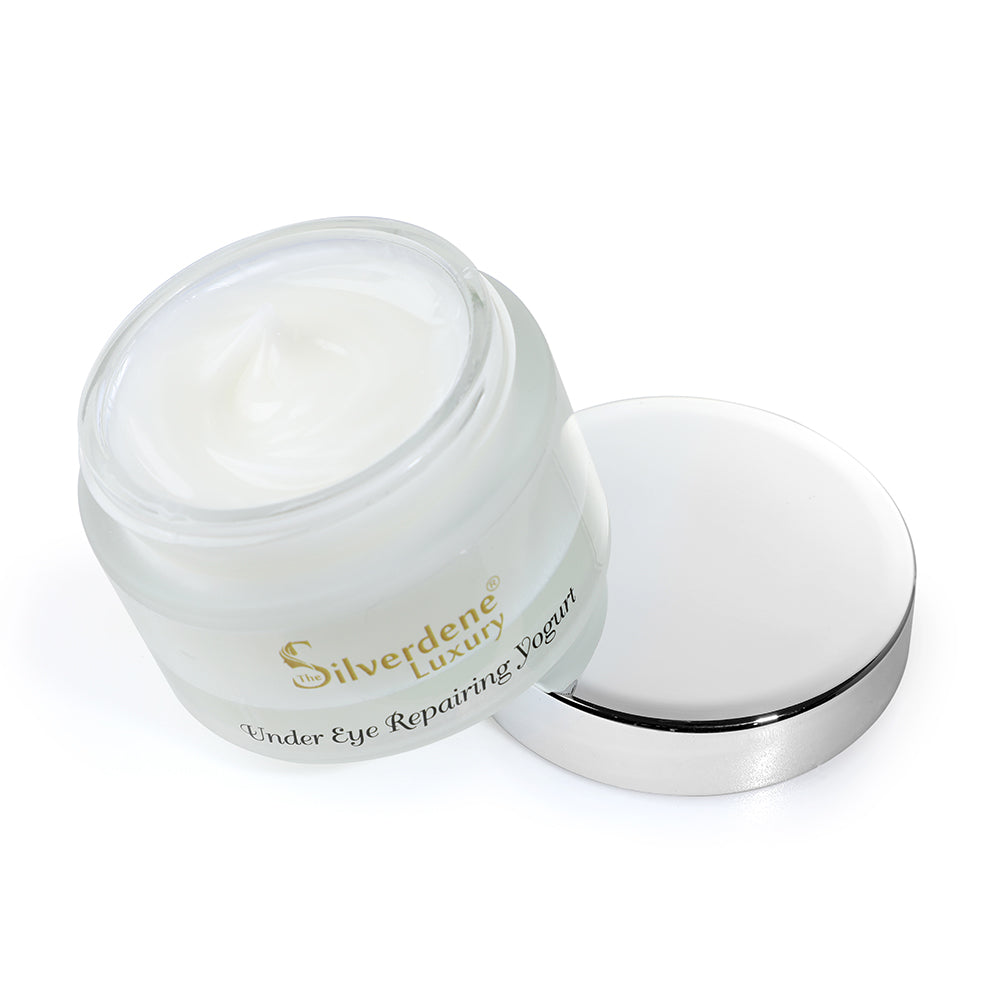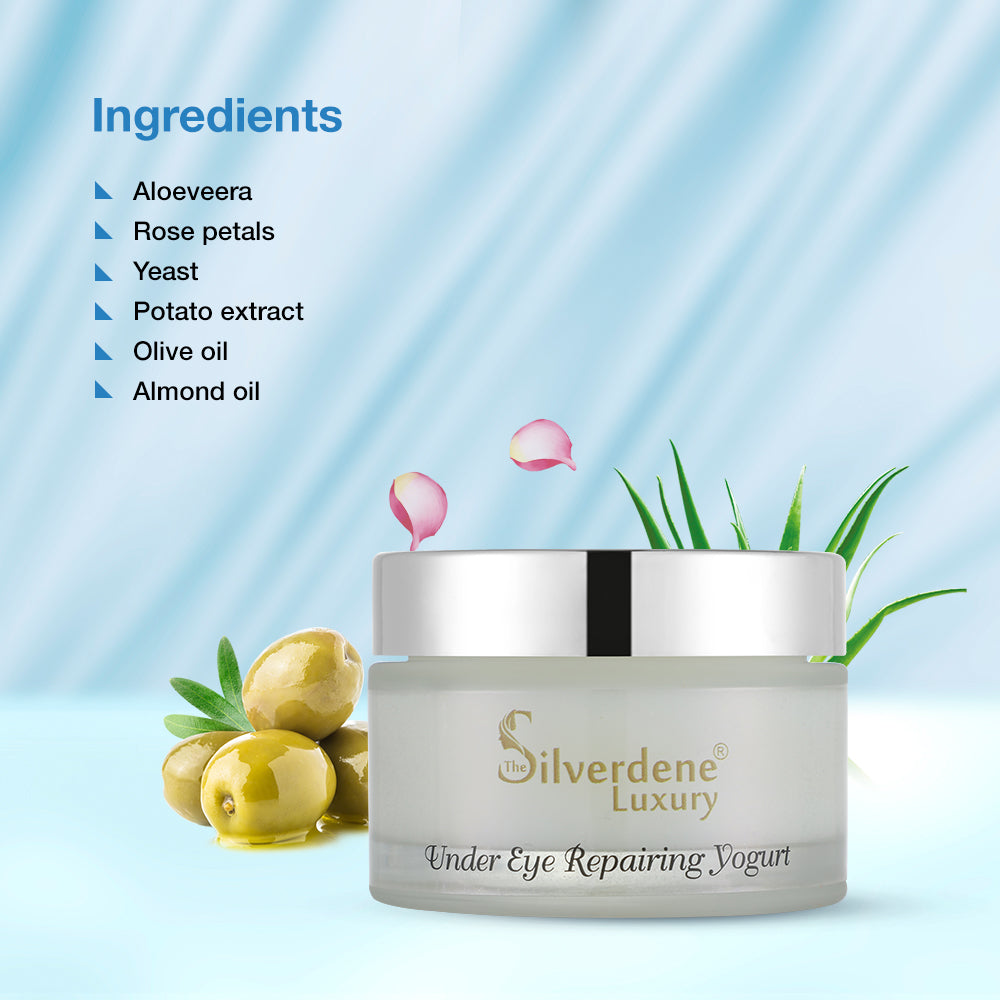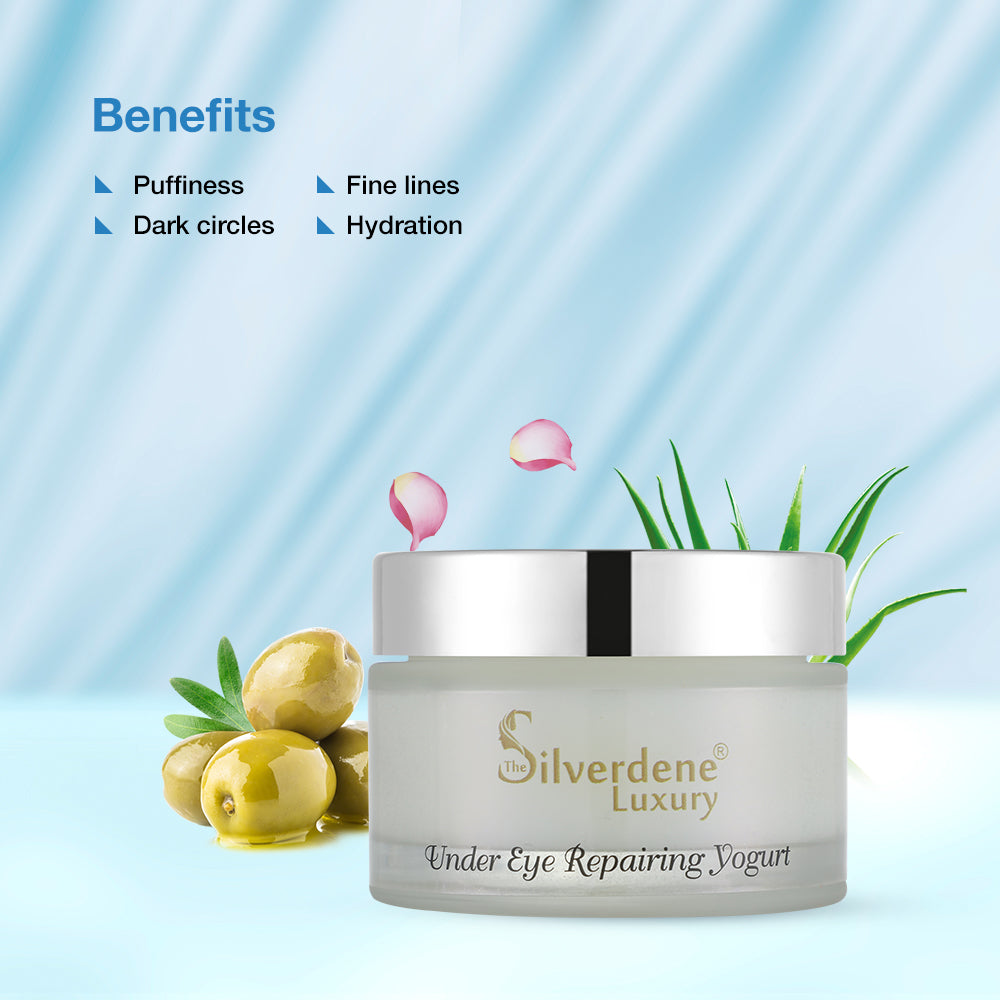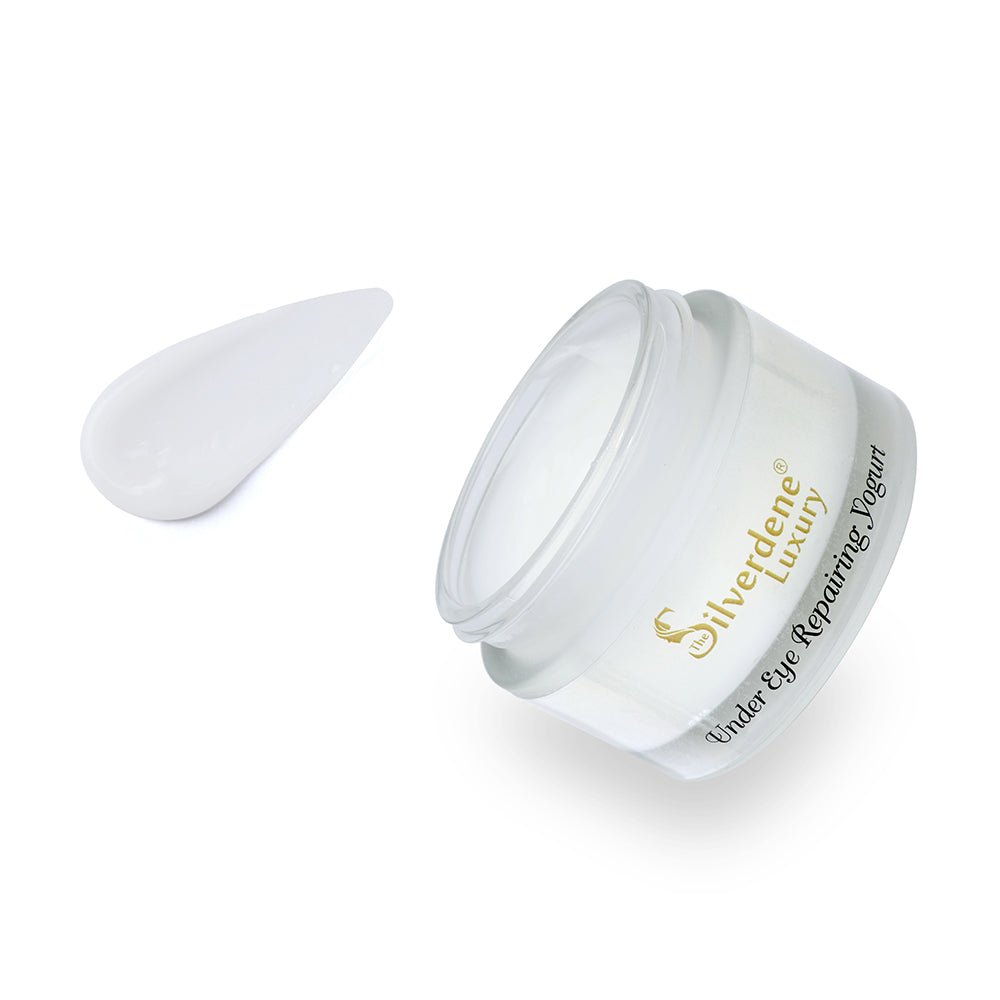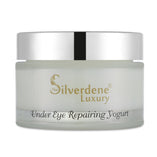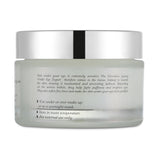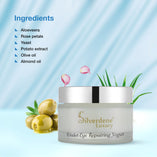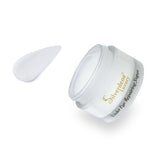 Under Eye Repairing Yogurt Cream for Dark Circles, Puffiness, Fine Lines
Save Rs. 177.00 (10%) off
inclusive of all taxes
🏷️ Extra 15% Off Using Code GET15
Tax included.
Shipping
calculated at checkout.
100% Genuine products
Paraben Free
Sulphate Free
Good Quality
Description
Things to Know
Ingredients
Benefits
How to use
FAQs
About Product
Description
Let's breakup with dark Circles, puffiness, fine lines.
You are suffering from wrinkles around your eyes, under eye repairing yoghurt will help to get rid of these patterns.
It definitely will help you to provide a soothing and extra cooling effect and also helps in equalizing the discolouration issue around your eye region.
It relaxes the skin and gives a soothing effect around the eyes area.
Is this for me?
For all skin type
Form & Texture?
Rich, refreshing gel like texture
How It Feels?
Soothing & calming
Things to Know
Saccharomyces cerevisiae Extract, vitamin pp molecule, vitamin A, D, E and k, also has antioxidant content which is a substance that prevents oxidation. Oxidation is a process that can produce free radicals which can potentially damage cells and may contribute to cancer development.
Which is particularly for an anti-dark circle effect in eye contour.
Which is best for eye puffiness, dark circles
Made with the help of hydrophobically modified corn starch.
Ingredients
The Under Eye Cream for dark circles contains natural ingredients extracted from different natural sources. This cream nourishes the skin and tissues underneath with Vitamin D, A, E, and K, the fat-soluble vitamins. These vitamins get easily absorbed into your skin and rejuvenate the cells underneath.
Apart from the vitamins, the Under Eye Cream for fine lines contains Saccharomyces cerevisiae Extract, Vitamin PP molecules, and various other antioxidants that reduce the speed of aging in the tissues underneath your eyes.
We all know that damage and aging symptoms are caused by the overstress and formation of free radicals in the cells. These free radicals reduce the lifespan of the tissues causing puffiness and dark circles. To tackle this issue at the cellular level, we have introduced a new and unique formula of antioxidants with the above mentioned ingredients.
Benefits
✅Dark circles
✅Fine lines
✅Hydration
✅Puffiness
How to use
✅Take a pea-sized amount of The Silverdene Luxury under eye repairing yogurt on your fingertips.
✅Apply underneath your eye & also cover your brow bone.
✅Gently pat as you let the cream absorb. Do not get close to the lids or waterline
✅Apply a moisturiser to lock the under-eye repairing Yogurt.
✅Make this part of your daily regime to get healthy skin under your eyes.
FAQs
1. Is Kesar good for the face?
Ans: Kesar has excellent antibacterial and rejuvenating effects on skin tissues. It is a natural brightening ingredient in Kesar Cream for face formula.
2. Should I use a skin whitening mask before applying Under Eye Cream for dark circles?
Ans: It is recommended to use a whitening mask before applying a cream for dark circles for better results.
3. How can I make my facial skin look younger?
Ans: You can use our skin regeneration cream and our 24k gold face serum to make your facial skin plump and young.
4. Does your product give quick results?
Ans: Yes, our product offers quick results, but you must apply it regularly.
About Product
Silverdene Luxury's Under Eye Repairing Yogurt Cream for Repairing and Dark Circle Removal 
Dark circles appear due to stress and lack of sleep. Don't overthink and step into the world of under eye cream for dark circles. Get the best formulation in hand to look younger and make your eyes the best feature of your face.
This cream has a remarkable formulation to revolutionize the treatment of dark circles and aging symptoms. Gone are those days when you had to hide these symptoms behind your makeup. It is time to reveal the new you by using Yogurt Under Eye Cream by The Silverdene Luxury.
The best part of this exclusive cream is that it is made of all-natural ingredients and is free from what every artificial cosmetic product contains. Now is the right time to bring a change and add this Under Eye Cream for puffiness, a significant part of your daily beauty regime.