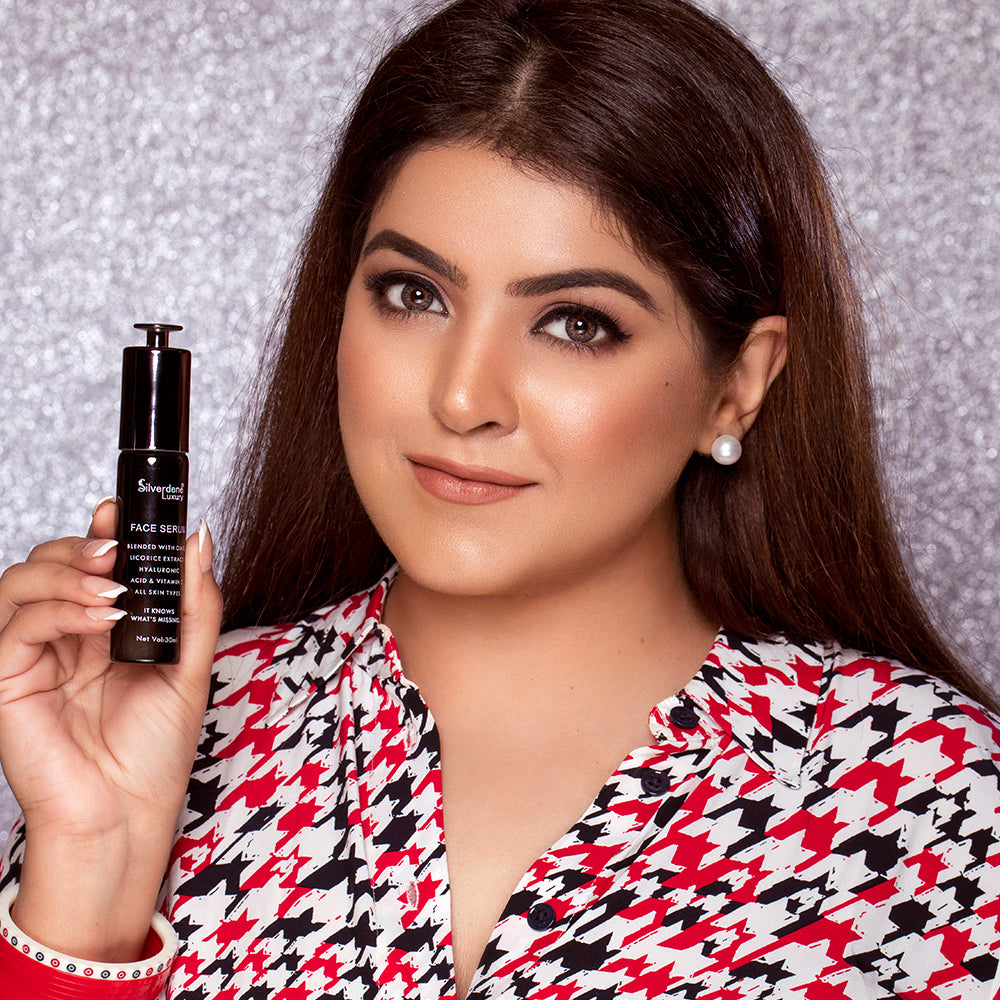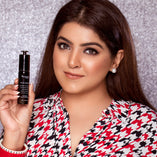 Face serum ~ It Knows What's Missing
Save Rs. 299.90 (10%) off
inclusive of all taxes
Tax included.
Shipping
calculated at checkout.
100% Genuine products
Paraben Free
Sulphate Free
Good Quality
Description
Ingredients
How to use
Description
Silverdene's Face Serum - "It Knows What's Missing", is a new exceptional treatment that studies your skin and gives you all the benefits that your skin requires.
This serum is infused with VITAMIN C, E & F. It has powerful ingredients like FERULIC ACID , RETINOL, HYALURONIC, AVACADO, JOJOBA OIL, Aloeveera juice, OATS EXTRACT(amazing moisturising and healing properties and a non-greasy finish), LICORICE (heals scars, calms Inflammation, softens skin) and many other skin necessities ingredients that helps in-
✅ Promote the look of replenished facial volume by causing the skin to appear swollen/plumper, which helps reduce the look of fine lines.
✅ Easily and deeply penetrate the skin to help it retain moisture for increased firmness and suppleness, resulting in a revitalized appearance.
✅ Gentle enough for use on most skin types, including acne-prone types.
✅ Helps to reverse hyperpigmentation, a condition where the skin forms dark patches or spots on the skin that makes it look uneven in tone and texture.
This new exceptional anti - ageing treatment lifts the features, inhibits melanin production in the skin which helps to lighten up hyperpigmentation, replenishes skin, precisely target and erase the look of dark spots with this dually powerful spot corrector, under eye bags, freckles, gives glass glow all in one.
It protects skin cells from damaging free radicals caused by UV EXPOSURE .
Ingredients
Sodium Ascorbyl Phosphate, Glycyrrhiza Glabra (licorice) Root, Aloe Vera Juice, Jojoba Oil, Sodium Hyaluronate, Phenoxyethanol, Avocado Extract, Demineralized Water, Avena Sativa (oat) Kernel Oil, Tocopheryl Vitamin-e Acetate, Glycerine, Ethylene Glycol, Lactic Acid
How to use
Massage evenly over clean face, neck & chest. Gently pat around the eye areas.